Suggested Veterinary Products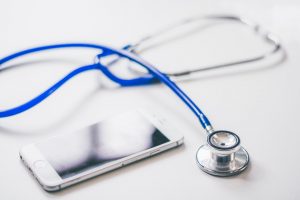 As a practice owner, you've done so much to get your business off the ground. You incurred debt, worked 12-hour days and made an unyielding commitment to client service. But now that your practice has turned the corner, how can you protect its client list and proprietary business information? Including the following provisions in your employment contracts with associate veterinarians may help.
1. Don't Allow Moonlighting
You should consider prohibiting "moonlighting," which occurs when your associate veterinarian holds a second job on the side, perhaps as a part-time associate or a relief veterinarian. This can erode your practice's client relationships quickly. For instance, clients who learn of the associate's moonlighting might be inclined to book appointments with her at the other location whenever this is more convenient for them.
2. Take Noncompetition Precautions
A noncompetition provision prohibits your associate from competing with your practice within a specified time period and geographical area after her employment ends. The provision should identify the full spectrum of competing arrangements that are prohibited. This might include, for example, being an owner, investor or consultant of a competing business, and not just working for a competitor as an employee. So, for example, if you were to learn that your associate intended to help finance the startup of a friend's or a relative's veterinary practice in close proximity to yours, then you would have a right under the noncompetition provision to intervene. Also, tailor the provision narrowly to protect your interests without unduly burdening the associate. In this regard, a court might refuse to enforce, say, a five-year, 50-mile restriction if a two-year, 10-mile restriction would do.
3. Deny Client Solicitation
A nonsolicitation provision prohibits your associate veterinarian from soliciting the patronage of your practice's clients within a specified time period after her employment ends. Consider limiting this provision to clients the associate actually served so as to minimize the risk that a court might refuse to enforce it. Also, drafting the provision to prohibit not only solicitation but also the acceptance of business from your clients may give you an extra measure of protection.
4. Keep Associates In-Clinic
What if the departing veterinarian were inclined to try to take your star technician with her to a competing practice? Fortunately, you can protect against this with a nonsolicitation of employees provision. Many courts will enforce such provisions as a reasonable way to protect the practice's internal goodwill; that is, the value of its training and internal working relationships. Given how hard it can be to find good help, such provisions are becoming increasingly important.
5. Exact a Toll
Add teeth to the noncompetition and nonsolicitation obligations by including a tolling provision, which tolls, or suspends, the running of the time period by the duration of any violation. To illustrate, suppose your contract contains a 24-month noncompetition provision, but your former associate joins a competitor after only 18 months, requiring you to sue to enforce the agreement. With a tolling provision, you could ask the court to extend the nonsolicitation obligation for another six months to ensure you receive the full benefit of your bargain.
6. Bill for the Breaches
Under a liquidated damages provision, an associate veterinarian who breaches the noncompetition or nonsolicitation provision would be required to pay a predetermined amount of money (so-called "liquidated damages") to your practice as compensation. While such provisions are not enforceable in all circumstances,
including one in the contract may incentivize the associate to honor her contractual obligations. Otherwise, the associate may need to challenge the provision in court, a costly and uncertain process.
7. Preserve Confidentiality
The employment contract should specify the various business and client records considered to be confidential. The associate veterinarian should be allowed to use and disclose confidential information only insofar as necessary to do her job and should be prohibited from removing confidential information from the premises.
8. Keep Assignments Close
What if, during slow periods, your associate veterinarian prepares client forms, website content and marketing materials for the practice? As the author, can she bring these items with her to her new job when her employment with your practice ends? An assignment of inventions provision can help prevent this scenario by making all such materials the property of your practice.
9. Clarify Dismissal Rationale
If your practice hires associate veterinarians for specific periods (such as for one-year renewable terms), be sure to include disloyal conduct among the circumstances that may warrant immediate termination of employment. In this regard, if you discover that the associate is sabotaging your client relationships, such as by informing them that she will soon be leaving and encouraging them to book appointments with her at her new location, then you will want the contractual right to take swift action.
10. Ask About Prior Obligations
When you hire a new associate veterinarian, does your employment contract require her to disclose whether she is subject to noncompetition, nonsolicitation or any other restrictive covenants with another practice? Such a requirement can help keep you and your practice from being dragged into an employment dispute between the new hire and her former employer.
For example, if a heated disputed is simmering in the background, the former employer might claim that you wrongfully interfered with its contractual relations with the associate by hiring her.
State law largely controls whether, or to what extent, you may use such provisions. So whether you are preparing employment contracts for the first time or revising existing ones, be sure to have experienced employment counsel assist you.
---
Todd A. Newman, Esq., works closely with veterinary practices as president and owner of a Salisbury, Mass., law firm. He specializes in business, employment, labor and litigation matters. He can be reached at toddnewmanlaw.com.