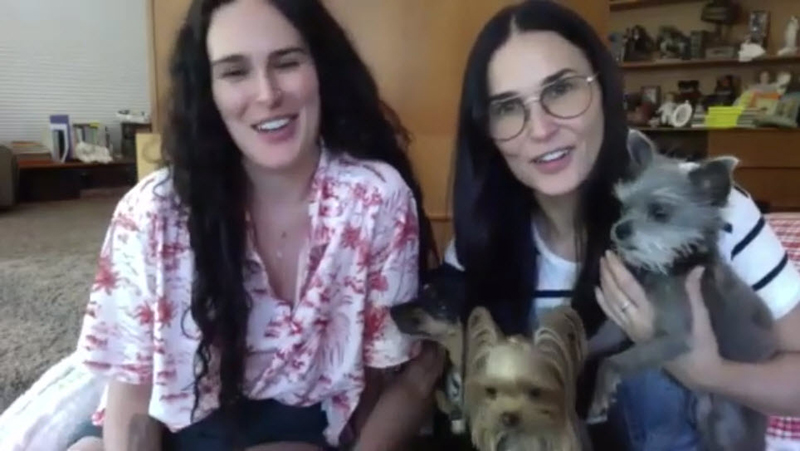 Providing free veterinary care to homeless and vulnerable pets in areas of California impacted by COVID-19 is at the heart of a new relief mission.
Sponsored by ElleVet Sciences, the Pets in Need Project is a mobile effort with the goal of treating more than 1,000 animals in Los Angeles, San Diego, San Francisco, Stockton, Modesto, and other areas of the Golden State. The campaign has attracted several celebrity supporters, including Demi Moore, Jane Lynch, Sarah Paulson, Rumer Willis, and Georgia May Jagger.
ElleVet Sciences' cofounders Christian Kjaer and Amanda Howland are collaborating with city officials and municipalities to host a rotating team of local veterinarians to provide care to pets in need. Additionally, sponsors are donating supplies, including vaccines and flea and tick preventatives. Additional project partners include the Victor Medical Company and Annamaet Petfoods.
"This is truly a mission of the heart," says Kjaer, who is also ElleVet Sciences' CEO.
"Understanding the devastating effect of COVID-19, we decided now is the time to launch the Pets in Need Project and make an immediate impact within the homeless pet population."
"I couldn't be prouder of our efforts here in California," Howland adds. "We have reached more than 700 pets already and feel connected to the communities we have visited."
For more information, click here.
Check out the video below featuring Demi Moore and Rumer Willis, courtesy ElleVet.