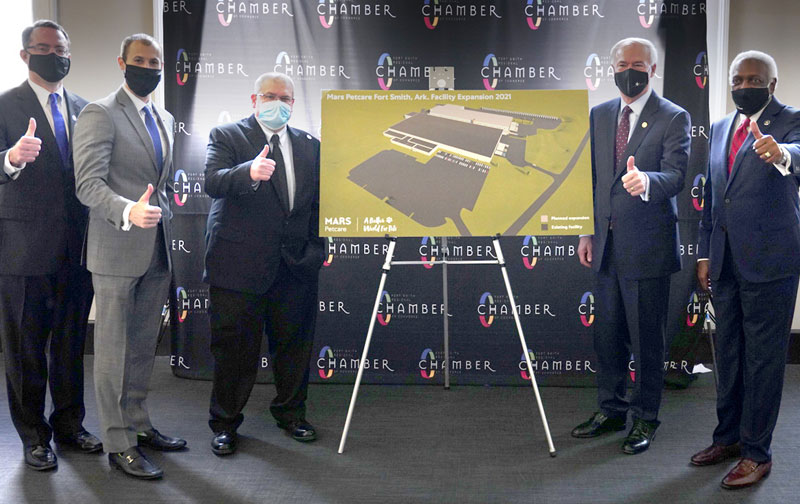 A pet food manufacturing site in Arkansas is expected to see an upswing in production, thanks to a sizable investment.
Mars Petcare announced it will spend $145 million to grow its Fort Smith, Ark., site. The funds, which will add two new production lines to the facility and increase its footprint by more than 200,000 sf, is expected to create 120 full-time jobs and increase production capacity by more than 40 percent, the company says.
"The investment from Mars Petcare in its Fort Smith manufacturing facility will boost the economy at both the local and state level," says Arkansas Governor Asa Hutchinson. "Since the facility opened in 2009, it has become a hub of diverse and quality jobs."
To date, Mars has invested more than $420 million in to the Fort Smith facility.
The expansion is expected to finish construction in 2022.