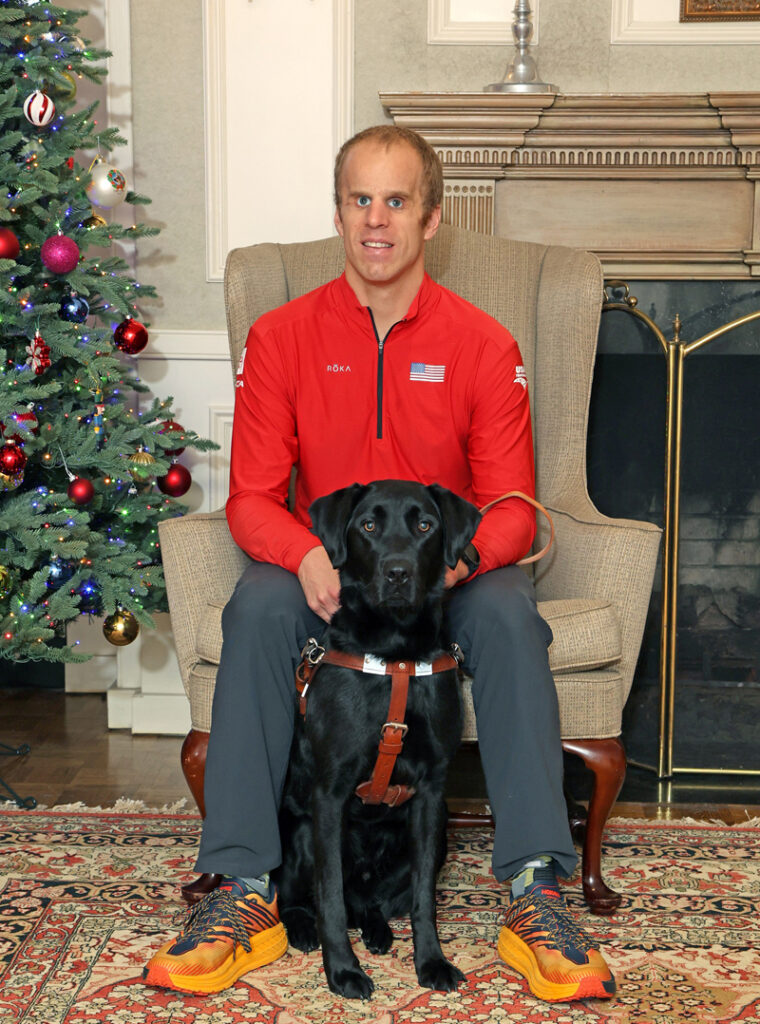 A two-year-old Labrador retriever named Hugh is the 18,000th dog to be paired with a human through The Seeing Eye.
The pooch graduated the nonprofit organization's program earlier this month alongside 31-year-old triathlete Kyle Coon, a motivational speaker, author, and member of the U.S. Paratriathlon Resident Team in Colorado Springs, Colo.
"From the time I was a little kid, I dreamed of being able to cruise around independently with a dog," Coon says. "Now I've been matched with Hugh, my third Seeing Eye Dog, and I can't begin to express how much confidence I have when we're out and about.
Established in 1929, The Seeing Eye provides specially bred and trained dogs to guide people who are blind. The non-profit organization is supported by contributions from individuals, corporations and foundations, bequests, and other planned gifts.
"As Team USA athletes, we dedicate a certain portion of our lives to being the best in our chosen sport," Coon continues. "Hugh is dedicated to making sure we travel smoothly and safely. I'm extremely honored and humbled to be part of the 18,000th match in The Seeing Eye's history, and I can't wait to see what adventures Hugh and I experience together from here on out."
"How amazing it is to pair Kyle with Hugh, to help guide him on all of the journeys life takes them on," adds The Seeing Eye president and CEO, Peggi Howard. "Just like every team that came before, their partnership was created with careful consideration, and support from countless individuals throughout the community. We are so grateful for the graduates who choose our dogs, the puppy raisers and staff who lovingly care for our dogs, and all of the volunteers and donors who came together to play a part in creating 18,000 Seeing Eye partnerships over the last 94 years."