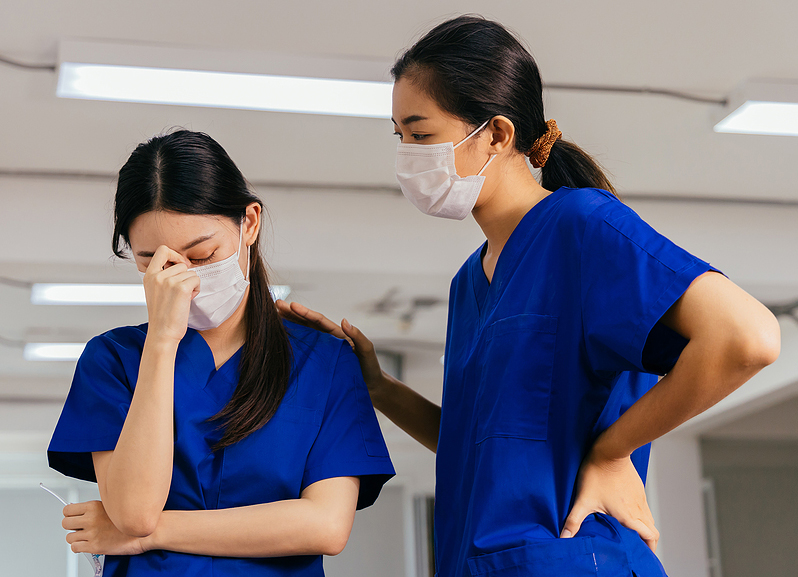 Workplace burnout is costing the veterinary industry $2 billion per year.
This is according to research published by the Cornell Center for Veterinary Business and Entrepreneurship. The cost, which is the equivalent of nearly four percent of the industry's entire value, includes both veterinarians and technicians, with each accounting for approximately a billion dollars lost.
"Putting a price tag on how this very human issue affects veterinarians and technicians makes it tangible," says lead researcher, Clinton Neill, PhD, an assistant professor of veterinary economics and management at Cornell.
The findings are based on a foundational study authored by Dr. Neill in partnership with the American Veterinary Medical Association (AVMA), examining the economic cost of burnout.
Using survey data collected from 15,315 association members between 2016 to 2020, researchers calculated burnout prevalence, turnover, and reduced work hours. Neill and his team determined the cost of burnout per veterinarian ranges from $17,000 to $25,000 a year.
It was also revealed more than half of veterinarians suffer from burnout, Cornell reports.
"There are multiple factors that contribute to a person's burnout levels," Neill says. "For veterinarians, debt especially is an additional stressor for mental health."
Ultimately, researchers hope these findings will lay the groundwork needed for industry-wide change and improvement.
Support for the study was provided by AVMA and Zoetis.
The findings have been published in Frontiers of Veterinary Science. For more, click here.