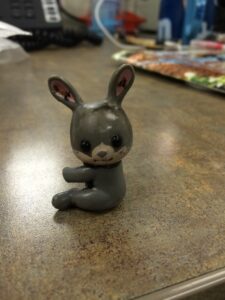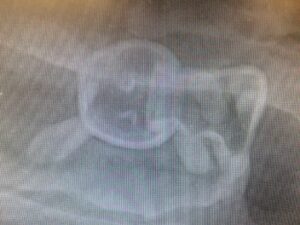 Last fall, Veterinary Practice News' panel of experts had their chance to vote on the most odd and surprising items removed from animal companions across the U.S. in the 2021 They Ate What?! X-ray Contest.
As part of the annual contest, we also invite readers to vote on what they think is the, well, 'raddest rad' among the finalists.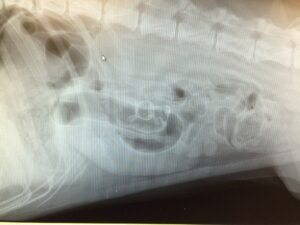 Submitted by Philip Pacchiana, of Cutting Edge Veterinary Surgery, Danbury, Conn.This year, readers selected one of the judges' runner ups, "Thank you, Easter Bunny?" as the People's Choice Award winner, with 22 percent of the vote. Izzy, a dog, presented for vomiting, lethargy, and inappetence one week after Easter. Radiographs revealed Izzy enjoyed his holiday a bit too much! The foreign body was lodged in his jejunum, and he recovered well after his enterotomy. The entry was submitted by Philip Pacchiana, of Cutting Edge Veterinary Surgery, Danbury, Conn.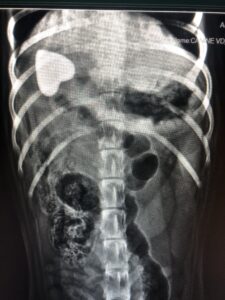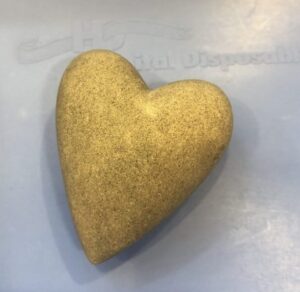 Second place went to "Doodle ♥s Treats?" with 15 percent of the vote. An eight-month-old doodle presented for possibly eating a battery from a remote control. Instead, radiographs revealed a small heart-shaped decorative stone. Submitted by Dr. Cortney Kangas, of Red Barn Veterinary Hospital, Dahlonega, Ga.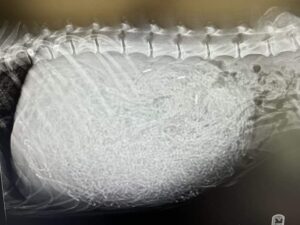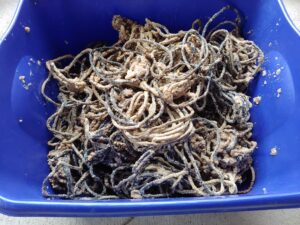 Finally, in a "hair today, gone tomorrow" adventure, the third place winner, "Tie One On" had a dog with a distended abdomen. The owner, who has four daughters, said he noticed over the last year the dog eats hair ties and occasionally found them in vomitus. Submitted by Michelle Robeck, of Rosehill Veterinary Clinic, Tomball, Tex.
Congratulations to all, and be sure and share your lucky fortunes on your socials!
To see all of the judges' picks, visit https://www.veterinarypracticenews.com/2021-they-ate-what-x-ray-contest-winners/.