Suggested Veterinary Products
There are more than 102,000 veterinarians and 510 American College of Veterinary Emergency & Critical Care (ACVECC) board-certified diplomates in practice nationwide in 2014. According to the American Veterinary Medical Association (AVMA), 24-hour emergency vet clinics and the veterinarians who staff these hospitals serve an important purpose for pet owners. Yet, exactly what are 24 hour emergency vet clinics and who are the veterinarians that operate them?
What is a 24-hour Vet Clinic?
A 24-hour emergency vet clinic is open all the time to receive animals for emergency care, according to the AVMA. Veterinary emergency hospitals can operate after a general practice closes, or it can be an autonomous part of a larger animal hospital. This is in contrast to a general veterinary practice that has daytime and limited weekend hours, and which may not always have the capabilities to provide specialized medical treatment beyond routine care.
Before you ask where a 24-hour animal hospital near you is, you'll need to determine if it is accredited by the American Animal Hospital Association (AAHA). This 24 hour emergency clinic accreditation is only given to 12 to 15 percent or 3,500 animal hospitals and provides pets with a higher level of emergency care, including:
Anesthesia monitoring requirements. Anesthesia monitoring equipment that monitors heart rate, blood pressure, body temperature and pulse while providing pets with pain-free surgical procedures.
Disease prevention practices. Does the hospital plan ahead for sick animals? Animal clinics feature rooms, staff and equipment dedicated to contagious animals, along with personal and facility cleaning procedures help reduce rates of infection for all animals treated.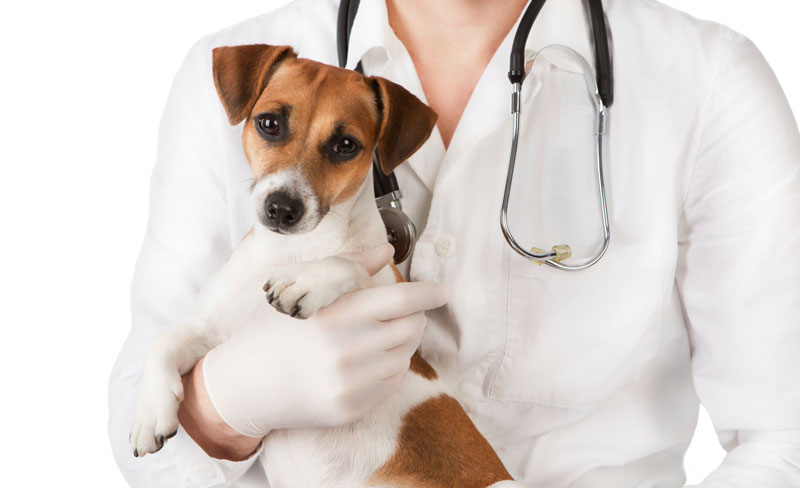 Fly_dragonfly/istock/thinkstock
There is no formal training process to work as an ER vet, but you can become board certified as a Emergency/Critical Care veterinarian.
Qualifications to become an ER Veterinarian
"Emergency veterinarians are general practitioners who have been trained in and have a proclivity for the varied and dramatic caseload seen in an ER. This is not a formal training process. Most ER vets now have an experience in a formal, rotating internship after they graduated from vet school, but that is not mandatory," said Heather Loenser, DVM, veterinary advisor, public and professional affairs at the American Animal Hospital Association.
However, veterinarians looking for board certification in emergency veterinary medicine beyond a DVM or VMD can pursue further education. "In contrast, Emergency/Critical Care veterinarians are board-certified specialists who have completed residency training and a certifying exam in Critical Care," Loenser said.
Veterinarians looking to be a certified emergency veterinarian must complete a 3-year residency through the American College of Veterinary Emergency and Critical Care (ACVECC), focusing on diagnostic, treatment and surgical procedures in an emergency care setting. After successfully training in residency and upon passage of a 2-day board certification exam, students are recognized as board certified specialists for emergency veterinary care through the Diplomate of the ACVECC designation.
No matter what type of veterinarian works in a 24-hour veterinarian clinic, there are some qualifications that are innate to those who work in this veterinary specialty. As Loenser said, "An intangible qualification for ER veterinarians is that of being an 'adrenaline junky.' Many of us enjoy fast-paced, high-stress work and thrive in a bustling emergency room."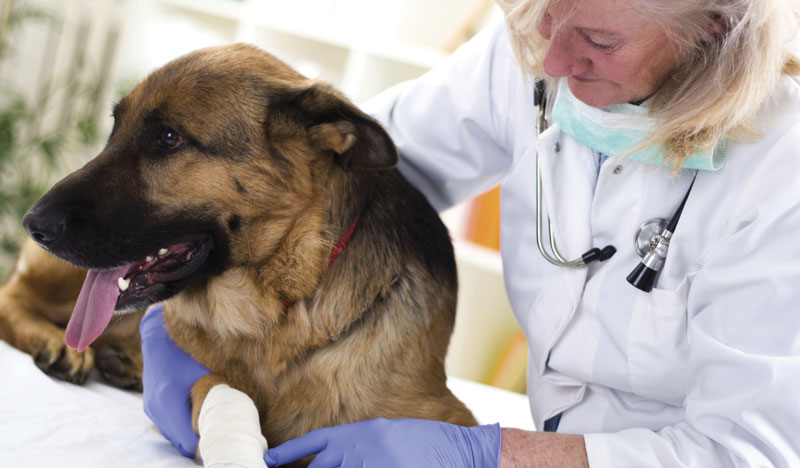 pyotr021/istock/Thinkstock
If your pet had some sort of an accident, such as a broken bone, a trip to the emergency vet is in order.
When Does a Pet Need Emergency Care?
Along with the obvious incidents of trauma from a dog fight, a car accident or a serious fall, the AVMA recommends emergency medical care when an animal experiences one or more of the following behaviors:
Eye trauma
Ingestion of any type of food or manmade poison
Profuse and continuous bleeding
Apparent evidence of discomfort or extreme agitation
Loss of consciousness
Unable to urinate or defecate, especially if there are signs of discomfort
"The caseload varies widely in an ER, from 'emergency' flea infestations to life-threatening toxin exposures, gastric torsions or traumatic injuries. Having a broad variety of clinical experience as a veterinarian is important," Loenser said.
These types of treatments are in contrast to the long-term medical conditions that Loenser explains that non-emergency, general practitioner veterinarians treat over the long-term basis.
Other than the well-known hours of operation, the general public may not realize the differences between a traditional veterinary practice and a 24-hour veterinary clinic. "The difference is in the mentality and the clients they serve," Loenser said. "General practitioners focus on building long-term relationships with pet owners and their pets. Much of the interactions they have with them are focused on preventing diseases and promoting wellness. When general practitioners are not available, they refer their cases to emergency veterinarians, ideally based on their clinical judgement and AAHA's referral guidelines."
These guidelines give tips for veterinarians on:
Providing the highest quality of care for patients
Providing education and outstanding service for clients
Providing continuing education for the veterinary profession
Promoting the veterinary profession
Enhancing teamwork among veterinary professionals
Running a 24-hour veterinary clinic often requires fast judgments. According to Loenser, making judgments and running tests can be subject to questioning by some in the veterinary industry. She points to a basis where emergency veterinarians can have guidelines to make medical decisions.
"The generalists wonder why we ran so many tests, the specialists wonder why we didn't run enough. Having guidelines from a trusted source, like the American Animal Hospital Association in areas like anesthesia, antibiotic usage, fluid therapy and pain management give us support when we make clinical decisions."
Using the pain management guidelines as an example, emergency vet clinics can use the AAHA guidelines to create a holistic approach for all staff levels to help identify symptoms of pain in animals.
The AAHA guidelines proscribe a list of complimentary recommendations for the entire staff to identify, treat and educate pet owners and patients on their individual type of pain and how to relieve or stop it. From the front office staff, including the reception, to the veterinarians, the need to be able to identify pain when patients bring their animal into the hospital is crucial for fast and effective treatment. From the reception alerting medical staff to signs of pain and patient questions, to technicians obtaining medical history to assisting the veterinarian during procedures to the veterinarian evaluating the patient, these guidelines help the entire staff to see what treatment is necessary, including medication.
"One of the skills that I admire the most in my ER colleagues is a strong 'gut feel.' Because we see animals in such dire circumstances who have sustained serious trauma often just moments earlier, we become hyper-sensitive to the trends in an animal's clinical condition," Loenser said. "Part of our rounds [the process by which we transfer cases to each other] often include the gut-checking question: 'Who are you most worried about tonight?' Few of my colleagues have even been wrong when pointing out which pet is laying heaviest on their heart."