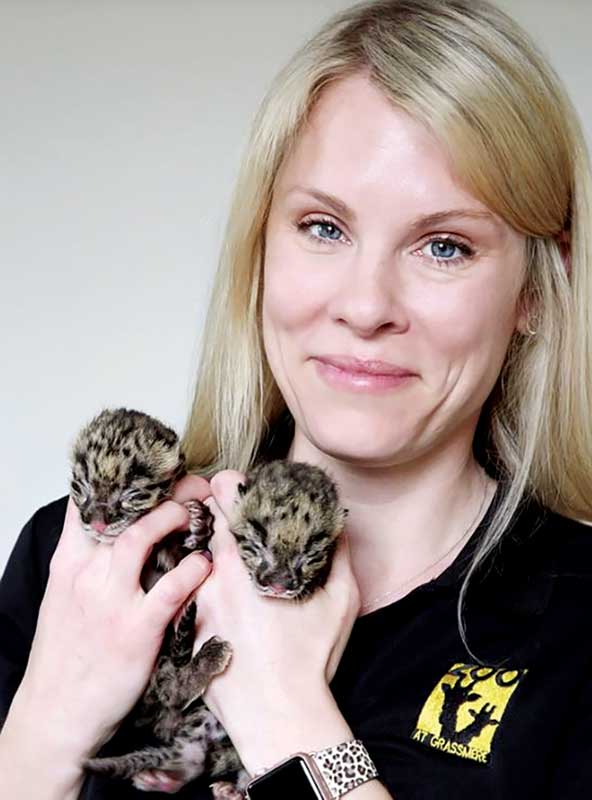 When it came time to rebuild Nashville Zoo's outdated veterinary care center, Heather Robertson, DVM, the zoo's director of veterinary service, was prepared to do the legwork to ensure the new floorplan would accommodate the menagerie's growing occupancy.
"To help design the current facility, the veterinary team and I traveled to more than 13 hospitals across the country to see what worked and what did not work at those sites," she says. "Seeing firsthand the layout of other clinics led to our design, which allowed for minimal, if any, oversights on our end."
In the end, the research paid off. In February 2019, Nashville Zoo opened its nearly 24,000-sf HCA Healthcare Veterinary Center. The facility, which offers more than 10 times the space than that of the zoo's previous hospital, features ventilation equipment and large surgical suites, as well as viewing windows to let visitors check out the care provided to the zoo's inhabitants.
For Dr. Robertson, the revamped clinic was a welcome addition to the facility where she has worked for much of her professional life. The Madison, Tenn., native started her career at the Nashville Zoo as an avian keeper after receiving her bachelor of science from Middle Tennessee State University (MTSU). From there, she earned her DVM from the University of Tennessee (UT) College of Veterinary Medicine, then worked in private practice for four years while interning at the zoo.
"After veterinary school, I knew I wanted to come back to the zoo as a veterinarian or volunteer in any capacity possible," Robertson says. "I began interning for the first few years and then became the relief veterinarian. In 2010, I was hired as the full-time associate veterinarian and, after two years, I was appointed director of veterinary services."
Since then, her passion for wildlife and drive to protect animals has taken her around the world by way of the zoo's various conservation programs. Veterinary Practice News recently caught up with Robertson to find out more about her storied career in Tennessee, as well the international missions that have taken her to South Africa and Peru.
1) What made you want to create the HCA Healthcare Veterinary Center?
After working in the zoo's small, antiquated hospital for many years, I knew the old clinic could not possibly meet the demands of the rapidly growing collection. I also realized visitors were missing out on all the care being offered to our animals, and that it would be great for guests to see what the veterinary team does on a daily basis.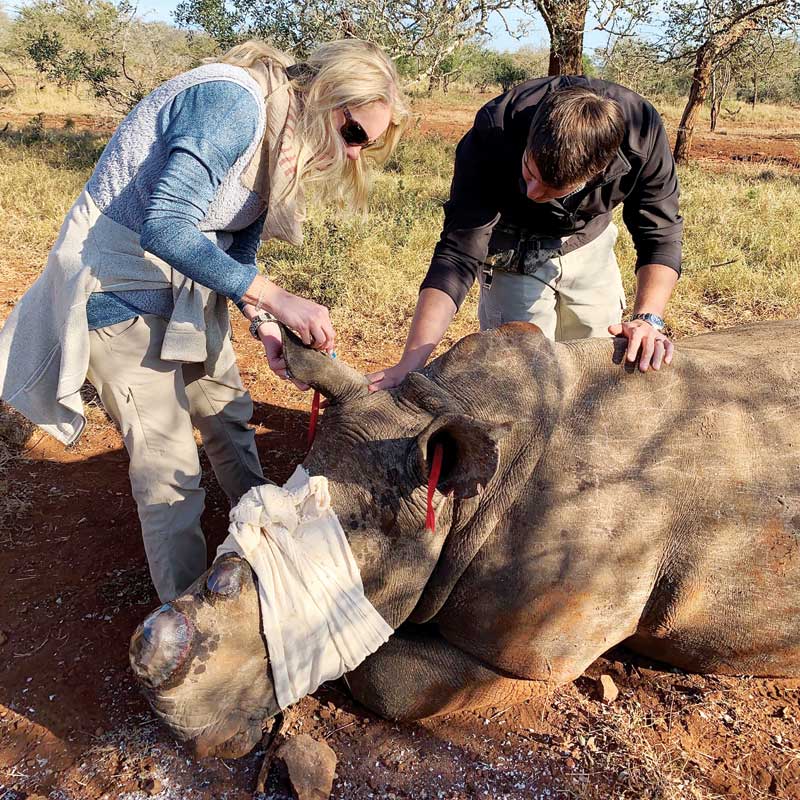 With the new facility, we have the much-needed square footage to provide better quality care by housing more advanced equipment and having the space for hospitalization.
2) What is the most memorable experience you've had?
There have been many amazing moments in the past 10 years. The top experience, however, was being a part of the artificial insemination work with the National Zoo, which produced the world's first clouded leopard cub born through artificial insemination using frozen semen.
3) What does a typical day look like for you?
Generally, an average day begins with daily rounds with the hospital team, morning procedures on show for the public, afternoon rechecks and rounds throughout the park, and then meetings and paperwork to close the day.
4) What is it like treating diverse species of animals?
I love the variety of species we have at the Nashville Zoo. It is fun to be challenged by situations that push me to be creative in how I perform treatments—like figuring out how to get our rhino to stand for hand injections and blood draws, or how to convince giraffes to cooperate with foot care. Some of the animals hate certain medications, so we have to think outside the box with compounding or the patients are just way too small to take medications without diluting them.
5) How did you end up traveling to South Africa to help protect highly poached animals? What was that experience like?
I have been fortunate to travel to Peru and South Africa to assist with animal care. The Africa excursion came to be by way of a fact-finding and architectural tour being conducted for our African exhibit at the Nashville Zoo. Through that, we took advantage of an opportunity to assist with radio collaring a matriarch female elephant and the dehorning of a male rhino to help prevent poaching.