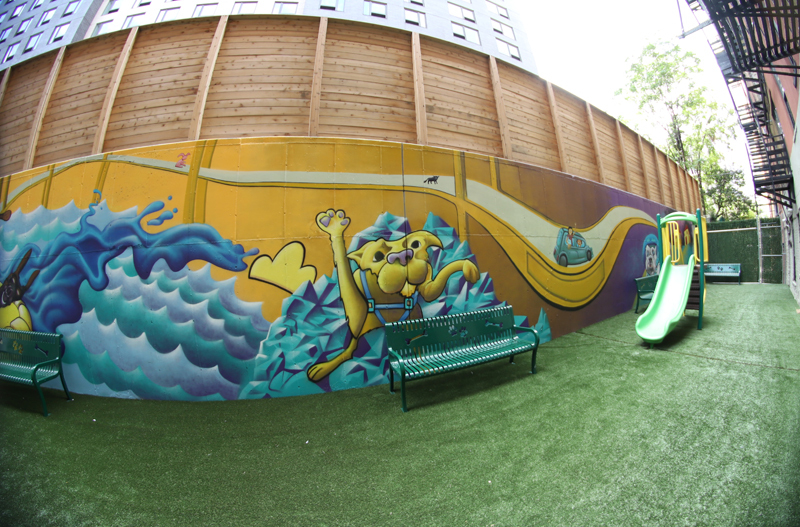 An initiative aimed at protecting domestic abuse survivors and their pets, as well as preserving the human-animal bond, has received a sizable donation.
Banfield Foundation has awarded a $65,000 grant to Urban Resource Institute (URI), an American provider of domestic violence residential services. The donation, which supports the institute's People and Animals Living Safely (PALS) program, will fund the construction of a pet-friendly outdoor park at URI's newest family shelter, Brighter Days, which is located in New York City.
The round of funding brings Banfield's total financial support of URI to $132,000.
"The URI People and Animals Living Safely Program addresses a critical need in services for domestic violence survivors—the accommodation of pets," says the institute's CEO, Nathaniel M. Fields. "Keeping families and pets together empowers survivors to leave a dangerous situation knowing their entire family can stay safely together and enhances the healing process for all."
According to a recent study conducted jointly by URI and the National Domestic Violence Hotline, half of domestic violence survivors will not consider relocating to a shelter if they are unable to bring their pet. Further, once a survivor is in a safe environment, the presence of a pet offers significant benefit, with 91 percent reporting this companionship as a significant factor in healing from trauma.
Currently, however, less than 20 percent of domestic violence shelters assist in securing safety for pets (and only a portion of those can accommodate the "co-living" of people and pets together in the same apartment), URI reports.
"Having safe shelter and access to an outdoor space where families can play freely and without fear is essential, especially when a pet is involved," says Banfield Foundation's executive director, Kim Van Syoc. "Access to a pet park and playground is so important when thinking about how families interact, bond, and begin to rebuild their lives. This is exactly why we are so proud to once again partner with Urban Resource Institute to help create a safe space for people and pets to live together and play together—and, mostly importantly, heal together."
To add to the park's visual appeal, Elijah Minton has been commissioned to create a mural on the wall surrounding the area, marking URI's fourth mural project with the local artist.