Before we get started, we need to explain just what a supervisor is and what it is not.
What it is not: It is generally not the office manager, practice manager or hospital manager.
What it is: The person just "above" the team members on the organizational chart — the hierarchy of the veterinary practice, so to speak.
In a smaller practice, with a handful of team members, this might be the office manager, if this person oversees the receptionists and there is no other management figure between the two. Typically, however, the supervisor is someone like the Head Receptionist or Lead Technician, the person put in charge of the team member in that same position.
BUT — and this is a big but — this person might not actually have any sort of management title. They might instead be the one who has worked at the practice the longest, or one who is the oldest and almost always the person who is considered the best at that position. They may not hold a management title but are considered the ultimate "go-to" person for that position. We call these "silent leaders" who are just as powerful, sometimes more so, than those who are given the management title.
Alas, if you find yourself in this position, these "supervisor" qualities apply to you, too, whether or not you have realized it in the past.
What Do Veterinary Supervisors Need? Knowledge and Skill
The supervisor is generally in charge of the group of people doing one specific position; therefore, they also work that position and they do it well. For example, the Lead Technician is indeed a technician, and they are likely the BEST technician on the team. This is important for a reason we will discuss in a minute, but it is also important because they are ultimately the one who decides how a task is done if there is a question involved. When someone needs to know something, they are the one who has the answers. Typically they helped create the protocols in the practice, so they know them intimately.
What else might a Lead Technician do? According to the Houston of Chronicle website:
"Head veterinarian technicians oversee teams of veterinarian techs at animal clinics, animal hospitals and other organizations. These positions are often more administrative than standard vet tech positions. On any given day, a head vet tech could be dealing with patient laboratory samples, scheduling a weekend staff rotation or even assisting a veterinarian with a surgery."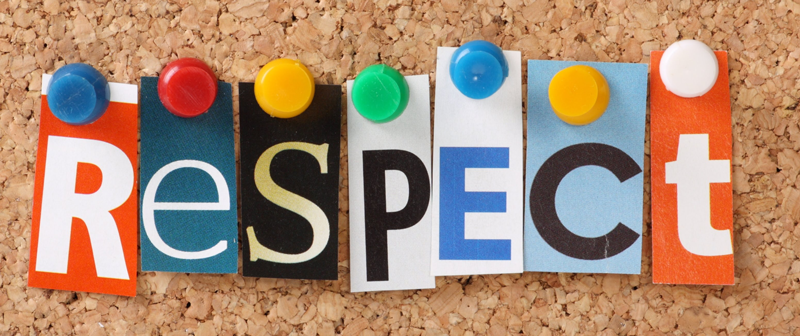 SliderBase/Youtube
Supervisors need to both give and earn respect.
Veterinary Supervisors Gain and Give Respect
It just so happens that the BEST technician (or receptionist, or kennel person, etc.) is also likely the one that most of the other technicians' respect. It is common knowledge that they are the best; therefore, their input is respected.
A supervisor should never take this respect for granted. In other words, they should stay humble, and not let the adoration of others cause their head to swell. Respect is easily and quickly taken away, and is very difficult to regain once it slips through your fingers.
The supervisor should also give respect to every team member, and this is regardless of how they personally feel about the other team member. With a supervisor title, you give up the right to "like" or "dislike" others on the team, at least in public. Everyone should be treated with respect in a consistent and universal manner, with no playing favorites.
How is respect demonstrated? Asking for your team's opinions, listening intently to their input, considering their suggestions, explaining in a professional way why their suggestion might not work or giving them public credit when it does work. Those are some of the most important ways to gain and maintain respect from the team.
How important is earning your teams' respect? As Forbes' Jacquelyn Smith writes in her article How To Get More Respect As A Manager:
"Conversely, managers who earn and keep the respect of their subordinates will have high performing teams that produce more, stay longer, and devote their discretionary time to the objective at hand, [Lisa Parker, executive coach, president of Heads Up Coaching, and author of Managing the Moment: A Leader's Guide to Building Executive Presence One Interaction at a Time] says. 'One VP that I worked with had so much respect for her SVP boss that she told me, 'I would walk on hot coals for that man.' And why? Because he treated her as an equal with regard to thought partnership: he sought her advice and followed it, and he included her in meetings where she could add value regardless of her level or functional expertise.'"
Supervisors Need Training Skills
It's natural: The best person for the a supervisory position is usually the one called on to train others. This makes sense when you consider their knowledge and skill level, but, unfortunately, just because they are good at something does not necessarily mean they are good at teaching others. So this might be a skill that the supervisor must learn. Even if the training is assigned to someone else on the team, it's still the supervisor's responsibility to make sure the training works. They'll need to assess others' ability to train.
A trainer must be patient, kind and offer as much or more encouragement as they do negative or critical feedback. Their communication skills need to be good, and include a friendly tone of voice, welcoming body language, adequate eye contact and all the things that go into how we communicate.
Leadership Skills a Must for Veterinary Supervisors
There is a phrase in management that as a supervisor, you must embrace: It is not your fault, but it is your problem.
This applies to all members of management, of course, but team members get their first taste of this concept usually when they become a supervisor and first enter the realm of management. The supervisor's performance is now measured not just on their own skills and qualities, but on how well they lead the rest of the team. This is scary, especially the first time they get docked for something someone else did wrong. The full brunt of 'being management' slaps them in the face!
People are sometimes born with leadership qualities, but fortunately, they can also be learned. First they should follow the recommendations above in the "Veterinary Supervisors Gain and Give Respect" section, that will get them started. Then, obtain some outside training, either books or seminars, or choose a mentor to learn from who is considered a good leader. This could be their own manager, the person "above" them, or even a veterinarian or practice owner who is respected and is willing to help guide the supervisor.
What makes a good leader? As Brian Tracy, an author, professional Speaker and entrepreneur, writes on his website:
"To be successful as a leader, you need a combination of two ingredients: character and competence. You need to be a person of integrity. Someone people trust and are willing to follow.
To be trusted in business, you must be trustworthy. You must believe in yourself, your company, the essential goodness of your products and services, and in your people.
You need to believe that you are offering an excellent product or service in every way, one that makes a difference in the lives of your customers.
You must lead by example and obtain management skills that inspire others to join you in the exciting project of building a great company. At the same time, you must become excellent at the key capabilities and functions of leadership and set yourself on a course of continuous improvement throughout your career."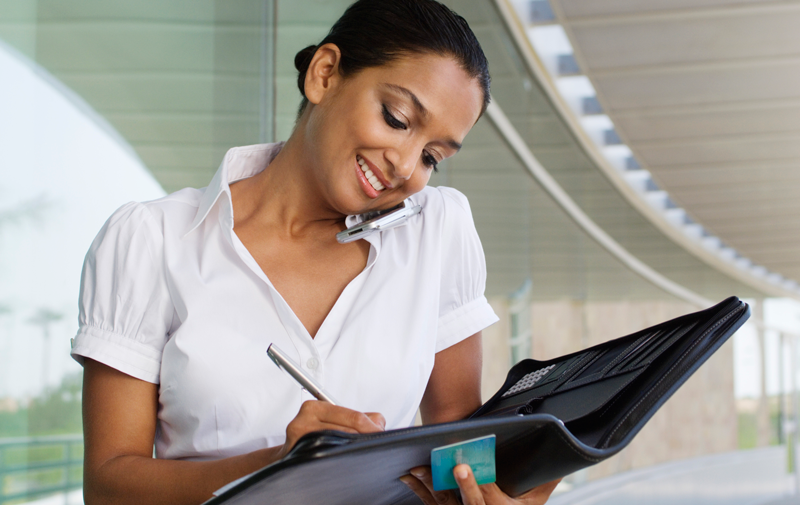 moodboard/Thinkstock
Being in a management position can be a full-time job all on its own. You may need to ask for "off the floor" time and change into normal clothes so your team knows not to bother you.
Time Management is Important
This is an essential skill for any supervisor, because whether or not they are given a management title, they will probably NOT be given extra time to get everything done. Typically what they hear is to do the new supervisor duties "when we're slow." Well, anyone who has heard that phrase before knows that that just does not work. In fact, the supervisor may have to tactfully suggest and perhaps even insist that they be given some time "off the floor" to get everything accomplished. That is because typically a supervisor is still working their usual position on the floor for anywhere from 50 percent to 75 percent of the time, and there are plenty of management jobs that are a full-time position in themselves.
One thing that becomes particularly difficult is when the team itself keeps pulling the supervisor back out onto the floor to help with regular duties while they are trying to get management duties completed. There are a few things that can be tried to help with this onslaught of interruptions.
First, the supervisor's position should be explained to the team. They should learn and understand what is on the job description, what management tasks the supervisor is now expected to complete. This is not to get their sympathy, because that won't work anyway, but to have them understand how the completion of these management duties will ultimately help THEM. If the supervisor is now in charge of the team's work schedule, monitoring time-off requests, completing or implementing the training program, writing up protocols, explain how finishing these things will ultimately make the team's life easier. Then, they might leave the supervisor alone, especially if they can wear "street clothes" instead of scrubs to give the team the visual that certain periods or days are put aside to work on management tasks. This is perhaps the most difficult part of being a supervisor, and the person who can manage the team's expectations of these new position duties will be successful in maintaining the team's respect and getting things done.
A Veterinary Supervisor is the Go Between Their Team and Upper Management
A supervisor is one of the team. But now they are one of "them," aka a member of management. This can be tricky, because the team still needs to understand that the position of supervisor was created to help them, not just put someone in place to spy and snitch, so to speak. The team needs to know that the supervisor is now representing them, and their needs, to upper management. This person is their voice to the powers-that-be, and that can certainly work in their favor. However, the supervisor must also realize that they are now in a position where they need to support the practice, at least unless they are behind closed doors.
In other words, if an unpopular policy gets created or discussed, the supervisor must support and agree with the practice in front of their teammates. Behind closed doors, the supervisor may voice their concerns or criticisms, but ultimately now being a team player means supporting the management team. This is how the professional behavior of someone in a supervisor position is demonstrated. Now the supervisor can certainly offer to take the team's concerns forward to upper management, but their personal opinion must always support the practice.
A Veterinary Supervisor Must Train Themselves
In the veterinary profession, the biggest mistake we make overall is putting people in supervisory and management positions without giving them ANY training whatsoever. This is really a tragedy, and unfortunately the person in that management position is ultimately the one who suffers the most. So if you are a supervisor, take the initiative and start learning how to be a member of management. Seek out books, articles, webinars, conferences, etc. on management skills such as any of those listed above. There is help out there, and you don't have to restrict yourself to just veterinary medicine resources. The world of business has created thousands of resources, so take advantage of what others have learned outside of our field. Often this is where you can find the best advice.
Don't know where to start?
Emily Bonnie over at Wrike recommends these 15 books to managers:
How to Win Friends and Influence People by Dale Carnegie
The Art of War by Sun Tzu
7 Habits of Highly Effective People: Powerful Lessons in Personal Change by Stephen R. Covey
The Happiness Advantage: The Seven Principles of Positive Psychology That Fuel Success and Performance at Work by Shawn Achor
The 21 Irrefutable Laws of Leadership: Follow Them and People Will Follow You by John Maxwell
The Speed of Trust: The One Thing that Changes Everything by Stephen M.R. Covey
Leadership: The Power of Emotional Intelligence by Daniel Goleman
Influencer: The New Science of Leading Change by Kerry Patterson
Multipliers: How the Best Leaders Make Everyone Smarter by Liz Wiseman
It's Your Ship: Management Techniques from the Best Damn Ship in the Navy by Captain D. Michael Abrashoff
Leaders Eat Last: Why Some Teams Pull Together and Others Don't by Simon Sinek
Give and Take: Why Helping Others Drives Our Success by Adam Grant
Decisive: How to Make Better Choices in Life and Work by Chip Heath and Dan Heath
Creativity, Inc. by Ed Catmull
Scaling Up Excellence: Getting to More Without Settling for Less by Robert Sutton & Huggy Lao
Being a supervisor is not easy, but it can be the first step toward advancing your career off the floor and into a management role. Those who succeed will find great pleasure in leading their team and helping the practice be successful. It can be the beginning of finding a new purpose, creating a change in scenery and enabling a way to grow off the floor. You can do it!