A grand jury's decision to let a Brenham, Texas, veterinarian off the hook after killing a cat with a bow and arrow and boasting about it on Facebook sparked social media outrage and broad mainstream media coverage on Wednesday.
An Austin County grand jury "no billed" Kristen Lindsey, DVM, for the alleged April incident in which she shot a cat named Tiger in the head, according to the Austin County District Attorney's Office.
While she said in a Facebook post that the cat was feral, news outlets have reported that the cat, Tiger, belonged to a neighbor.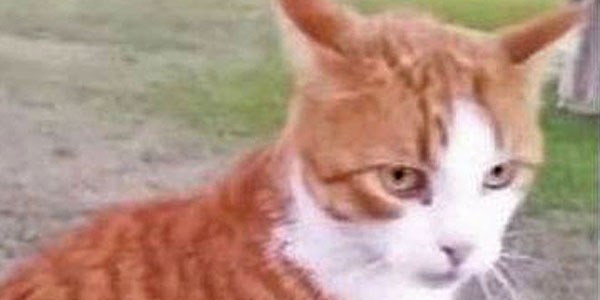 Facebook
The cat that Dr. Kristen Lindsey was accused of killing is believed to be a neighbor's pet named Tiger.
The Sheriff's Office said it had received an unsworn hearsay report that the veterinarian was acting to protect her pets from a "potentially rabid stray cat."
Despite conducting an investigation, deputies were unable to determine where or when the incident took place, and without that they lacked probable cause to obtain a search warrant for any Austin County properties pertaining to the incident, various news outlets reported.
A Facebook page with more than 54,000 followers called "Justice for Cat Murdered by Kristen Lindsey" had 600-plus comments on just its latest post Wednesday evening.
Many aimed their displeasure at the grand jury.
"ARE YOU KIDDING ME?!!!?!!! Kristen Lindsey needs to have her Veterinarian's license permanently revoked and be put in jail for animal abuse, cruelty, and murder!!!" wrote one commenter.
Wrote another: "Way to go, members of this grand jury — you are supporters of animal cruelty in my opinion."
Others offered their thoughts: "I guess all we can hope for is that people will not take their pets to her and she will not be able to make a living as a veterinarian [who are] supposed to love and protect animals, not enjoy killing them in such a morbid manner!!"
The decision was being talked about Twitter under hashtags like #JusticeforTiger and #IAmTiger.
"Brennan, Austin County, TX, WTH is wrong with you!? This proves you approve #animalcruelty #KristenLindsey DISGUSTED," was one Tweeter's response.
And: "Veterinarian Kristen Lindsey will not be charged of killing an innocent cat, but let's never forget what she did! #JusticeForTiger"
The now notorious picture of Lindsey holding out the dead orange and white cat by the arrow sunk into its skull was being shared again on social media and mainstream media.
The Houston Chronicle reported that a group of protesters gathered outside the Austin County Courthouse before and after the decision, many holding signs reading "Justice for Tiger!"
Lindsey posted the photo on her Facebook page in April, bragging about her deed.
"My first bow kill [cat emoticon] lol. The only good feral tomcat is one with an arrow through it's [sic] head! Vet of the year award … gladly accepted [laughing emoticon]," the post read.
The Facebook profile was deleted shortly after that, but she was still fired from her position at the Washington Animal Clinic in Brenham.
"We are absolutely appalled, shocked, upset, and disgusted by the conduct. We have parted ways with Ms. Lindsey. We do not allow such conduct and we condemn it in the strongest possible manner," the clinic said in the statement.
The firing may not be the final action. A change.org petition has been circulating requesting the Texas State Board of Veterinary Medical Examiners to revoke Lindsey's veterinary license.
The page has 38,000 supporters and is on the way to reaching its stated goal of 50,000.
"Her complete disregard for the pet's suffering warrants her expulsion from the practice of veterinary medicine," the page states. "She should never be permitted to practice in Texas again, or in any other state, for that matter."
Neither board could be immediately reached for comment.