Suggested Veterinary Products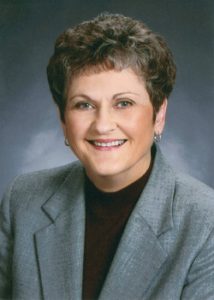 While in graduate school, Janice Miller, DVM, of Ames, Iowa, found the virus that causes bovine leukemia, and that discovery set the tone for her whole veterinary career.
"At that point in time, a lot of people thought that it was going to be found that all cancers were caused by viruses," she says. "Of course that didn't turn out to be true. But we're talking about almost 50 years ago."
After gaining a reputation for finding the virus, Miller got a job at the National Animal Disease Center in Ames. As a federal research laboratory working strictly on diseases of food-producing animals, it had a project on bovine leukemia, so Miller fit right in.
"I was really fortunate that I got a job where I spent my whole career doing nothing but research, because that's what I always wanted to do," Miller says.
Miller says working in research keeps her very busy.
"You're doing literature searches to find out what's known about a subject, you're planning the research that you're going to do to try to answer a question that hasn't been answered, and you're involved in working out techniques to solve that problem," she says.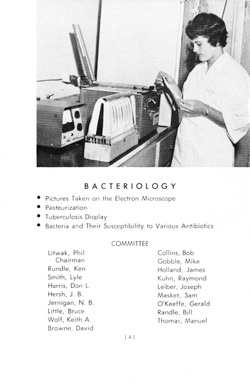 "Usually you've got two or three experiments or more going on at the same time at various stages of the planning and the execution process. So it gets kind of hairy sometimes, because you're trying to juggle lots of balls in the air at the same time."
Women in Veterinary Medicine
Today there are more women in veterinary school than men. In the 1960s, however, there were not a lot of women in veterinary schools and many schools did not even accept women.
"It just wasn't a field that women felt they should be in—and a lot of people felt they shouldn't be in," Miller says. "So they didn't apply, even if they might have gotten in, because it's hard to be the only one."
Miller says she was fortunate that Kansas State has had women in their veterinary school program clear back to the 1920s.
"I would have been the only woman in my class," she says. "But I was fortunate that there was a girl from Iowa who tried to get in to Iowa's vet school and they didn't take women, so she came to Kansas. So she and I [were the only women] in the class."

Rural Veterinarians
Miller notes that there's a lot of talk today about the difficulty of finding people to go into large-animal practice, particularly in some of the less populated rural areas.
"Some people might say that they can't find large-animal practitioners because there are so many women in vet school. But I think that nobody's really addressed whether that's the reason or is it because the economics is such that not even men are drawn in to that kind of life," Miller says.
"Because being a large-animal practitioner out in the rural area is hard. It's hard work and it's not economically rewarding compared to a small animal practice where you can share the work and maybe get paid better."
Economics
Miller says the biggest economic effect right now is what it's costing people to go to school.
"They're putting a lot more investment into getting their education proportional to the cost of living than we did when we were in school," she says. "Everything in medicine has just gotten so much more expensive that kids really can't afford to ignore what the economic reward is going to be.
"Somehow we have to solve this problem of the cost of the veterinary education versus the payback, because you can't expect people to go to vet school and spend their whole lives paying back their education."
On Research
To do research, Miller says, you have to have a particular kind of mindset and not everybody has that.
"[Research] just isn't a career that appeals to everybody and that's hard for me to believe, because I love it," she says. "I've had people come to talk to me about doing research and I tell them what we do and how we get excited about it and I can see their eyes glaze over, because it just doesn't sound like something they want to do.
"They don't want to sit at a desk and think about something—which we do a lot. We think and we read and we wonder and we plan."
On Retirement
Miller, who has two grown children, retired in 2003. She is a self-proclaimed sports nut and she enjoys going to sports events.
"I follow Iowa State's basketball, football, gymnastics, wrestling and volleyball teams," she says. "And I have tickets for K-state's football season, and I go to some of the away games and I volunteer for a couple of organizations in my church, so that keeps me pretty busy."
Having never practiced, Miller says she takes her own four cats to the vet all the time. "At least I can usually speak their language," she says.
Miller received the very first Lifetime Excellence in Research award in July 2006 at the annual American Veterinary Medical Assn. convention in Honolulu. The award was given during the President's Installation Luncheon at Hilton Hawaiian Village, sponsored by Hill's Pet Nutrition Inc.
The award recognized her achievement in veterinary medical research.