Suggested Veterinary Products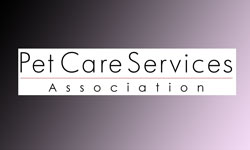 To better reflect its membership and changes within the industry, the ABKA has changed its name to the Pet Care Services Assn., effective immediately.
Founded as the American Boarding Kennel Assn. in 1977, the group had dropped the name in favor of the acronym ABKA in recent years to bridge its heritage with its members' and the industry's growth into other service areas.
That growth has accelerated in the past decade, with the group's membership moving from almost exclusive ly  boarding kennel services to include grooming, pet training, pet daycare, retail and pet -sitting services.
For example, today, 77 percent of member facilities offer grooming, 72 percent offer dog daycare and 38 percent offer retail, the group reported.
"The wide range of services offered by the Pet Care Services  Assn. member facilities is helping shape the future of the association in its need to fully represent all types of pet care facilities and the types of member services it offers,"  said Joseph Lyman, chief executive officer of the group.
The new name is also designed to better communicate its members' offerings to the pet-owning public.
The group this month sent information packets to its 3,100 members with information about the name change and new marketing materials, such as store decals and certificates, reflecting the new name. New members are now receiving materials that reflect the new name.
In addition, the group's code of ethics and various events have been changed to reflect the new name and its website is being revised as well.
Newly renamed events include the Pet Care Services Assn. annual convention and Expo (Oct. 28-30 in Pittsburgh) and Pet Care Services Assn. Basic Training (Oct. 26-29 in Pittsburgh).
The basic training program is a four-day seminar developed for people planning to enter the pet services field or expand into new services. Registration is limited to about 135 attendees, and the group plans to offer the training twice a year, according to marketing director Nicole Singleton.
The annual convention draws up to 400 attendees and up to 100 exhibiting companies, Singleton said.