Suggested Veterinary Products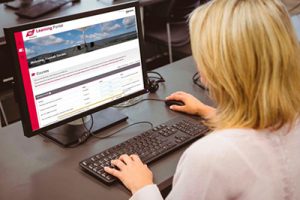 The American College of Veterinary Internal Medicine (ACVIM) is partnering with VetBloom, the digital learning ecosystem from Ethos Veterinary Health, to create a virtual learning environment for ACVIM and its members. Also, VetBloom will develop an integrated online portal for tracking and reporting of data related to the Maintenance of Credential (MOC) program for ACVIM Diplomates, as well as for tracking of resident specialty training and credentials.
Key aspects of the partnership include:
A fully branded ACVIM learning site with custom resources for members
Paperless, online, automated MOC and resident specialty tracking
An ACVIM eCommerce portal for nonmembers
Ongoing digital access to ACVIM events
Access to curated education from VetBloom and other members of the VetBloom learning community
"Both ACVIM and VetBloom bring rich and complementary knowledge and experience to the relationship, and this presents us with a synergistic opportunity to develop a learning ecosystem that creates tremendous benefit for a number of audiences," said Patrick Welch, DVM, MBA, DACVO, chief knowledge officer of Ethos Veterinary Health.
"VetBloom is a trusted resource in the veterinary field," said Veronica Muñoz, ACVIM CEO. "We look forward to combining VetBloom's expertise in developing veterinary education with ACVIM's subject matter expertise. Our partnership creates a best-in-class resource for our membership and the industry as a whole."
The ACVIM and VetBloom teams will launch the platform following the 2018 ACVIM Forum, with additional functionality and content to be added throughout the remainder of the year.