Suggested Veterinary Products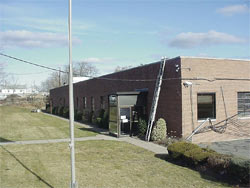 Practice owners in the midst of building a new hospital have more than aesthetics to plan for. A new clinic's floor plan should improve workflow efficiency on a day-to-day basis, says Sal Longo of Crosby Longo Architecture Studio, LLC in Lafayette and New Orleans, La.
He calls it proper program zoning and says to think of the new clinic in terms of zones: the treatment area, the laboratory, the pharmacy, the exam rooms, etc. Planning how these zones will lay out takes intimate knowledge of the entire veterinary staff's workflow and movement through the hospital, Longo says.
Nanette Walker Smith, RVT, of the Veterinary Support Personnel Network, agrees.
Having worked in many a hospital where misplaced fixtures and poor floor plans made it difficult to move around, she developed a special interest in and studied veterinary architecture.
"Cage and stall doors should all open so as not to occlude the workspace or hallway," she says. "Picture moving a debilitated animal with minimal assistance and multiple IVs or monitors attached from one place to another."
Sometimes architects and planners aren't privy to these intricacies, Smith says, so helping them along in their planning will benefit everyone.
One way that Crosby Longo prepares a clinic for a remodel is by encouraging the owner to put herself in the shoes of all the staff, including technicians, kennel crew and doctors, and evaluate the plan from the perspective of each.
"Minimize the travel distance for one person's daily routine," Longo says, by taking into account each type of employee and how she moves through the various zones of the hospital.
"Your animal facility can look like just about anything," Longo says. "Designing an efficient floor plan with the proper workflow will be the most important part of the design phase. An inefficient floor plan can lead to wasted time and loss of revenue."
Budget Planning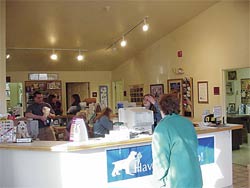 Speaking of money, Paul Gladysz, principal architect for BDA Architecture in Albuquerque, N.M., says that when building or expanding a practice, it's important to assess funds available and develop a budget.
"In any project there is a finite budget," Gladysz says. "At the start, decisions have to be made on how and where to allocate those funds. Of course, the budget is based in part on a desired quality level which assumes certain quality finishes and amenities.
"What usually happens is funds available will not be enough to cover the program statement. Before we can start designing, those two [must be] in sync."
He also advises owners to define their project using the clinic's business goals.
"[The goal] may be to increase the number of practitioners, the services offered or expand an existing service," Gladysz says. "We take those goals and create a space worksheet itemizing room sizes, equipment, etc., necessary to reach them."
Gladysz also says that it is ideal to anticipate what business areas are likely to grow, such as preventive and wellness care, boarding or a new specialty.
"Design for that space in the original project," Gladysz says. "In reality the budget rarely will support that space.
"We encourage clients looking for land to buy with growth in mind. A practice in an expanding demographic would ideally be able to double in size.
"The site plan would identify where that expansion would happen—both front-end and back-end additions should be sited."
An often overlooked element is planning for additional parking that expansion will require, Gladysz says.
Storage space is another important consideration often overlooked, says Smith.
"Whatever space you think you will need for storage, double it," she says.
Clinics need room to grow, expand and add new equipment, which can be difficult to do without ample shelving, extra closets or larger rooms.
Longo agrees that anticipating growth should be done before beginning a design.
"While you do not have to know exactly where that extra space will come in handy, it is useful to have a general idea when you start to design your hospital," Longo says. "The purpose of planning for this now is so you do not have to move or relocate a perfectly functioning space because it is in the way of gaining that second surgery table, dental suite or additional kennel space."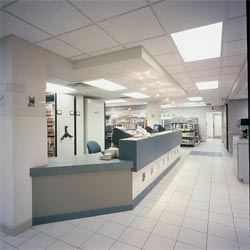 Aside from structural planning, Joseph F. McCarthy of JF McCarthy Construction in Westchester, Ill., president of the design and build firm for veterinary and other medical facilities, suggests that practice owners consider a less tangible strategy for design planning: Start by establishing the practice's identity.
"Define or re-examine your practice's goals and values and how they satisfy the needs, preferences and expectations of your pet owners and pets," McCarthy says.
It's also helpful to consider what hospital design clients will be most comfortable with.
"Program the layout to achieve the services, workflow and efficiency the practice demands," McCarthy says. "Even in a plain vanilla form, a layout that works and serves the pet owners well will show you understand and care about them."
And finally, create a retail image that reflects the practice's values and in which pet owners will feel comfortable expressing their values.
"The retail image defines the look and feel of the practice and the other retail, professional service and food service establishments the pet owners patronize," McCarthy says. "If pet owners are accustomed to obtaining their morning coffee at Dunkin' Donuts, they might feel uncomfortable with a practice that resembles a Starbucks—the staff may be too high-toned and the service too expensive.
"The size of the practice, quality and nature of the materials selected, and color schemes will define this retail image," he says.
Somyr McLean Perry is managing editor of Veterinary Practice News.