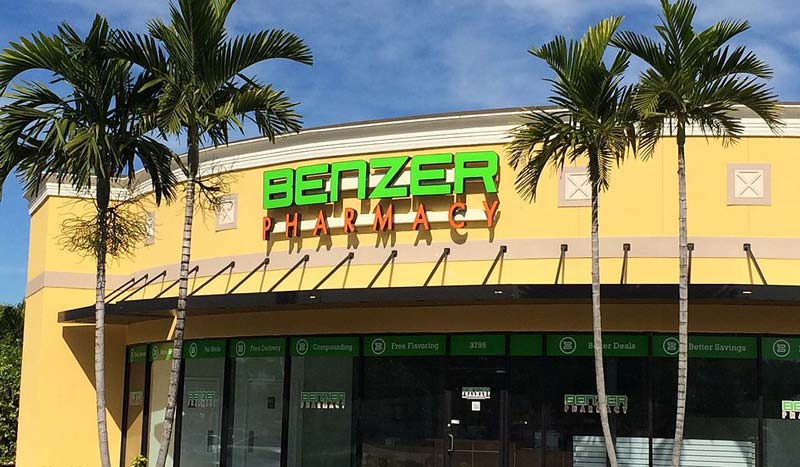 Pet owners in Florida now have improved access to veterinary care services, thanks to a new partnership between EZ Vet and Benzer Pharmacy.
The retail chain's Miami location recently celebrated the opening of the Benzer system's first EZ Vet kiosk, offering customers in-store access to low-cost, non-emergency veterinary services.
The stations, which require about 55 sf of floor space within an existing pharmacy, are self-contained, free-standing installations.
"Each EZ Vet pet care kiosk is staffed onsite by a licensed veterinarian and veterinary assistant, so pet owners can trust their animals will receive quality medical attention at every visit," says EZ Vet CEO, Barry Goldberg, DVM. "Routine services include everything from physical exams and vaccinations, to heartworm and parasitic medications, to full diagnostic testing."
The kiosks offer basic wellness treatment for small animals with no appointment necessary, even in off hours.
"EZ Vet generally keeps the same store hours as the pharmacy, so walk-ins are always welcome, as are quick checkups during the evenings and on weekends," Dr. Goldberg says. "Customers can select from puppy, dog, kitten, and cat wellness packages—each available at a fraction of the cost of most brick-and-mortar pet care clinics."
Additionally, the stations are stocked with name-brand, prescription dog and cat food.
"EZ Vet enables us to do something for our customers we could never do on our own," says Benzer's vice president of marketing, Gina VonEye. "Namely, [it] gives them a one-stop destination where they can take care of their own basic health care needs, as well as those of their pets, without driving all over town."
There are 82 corporate-owned and 34 franchised Benzer locations operating across 29 states, including Florida, Michigan, Virginia, West Virginia, North Carolina, Tennessee, Texas, Georgia, Nevada, Louisiana, New York, Maryland, Ohio, and Indiana.