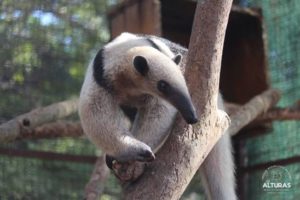 Arbutus Medical will be awarding two charitable organizations free orthopedic power tool systems through its Vets for Safe Surgery charitable partner program.
The company says it is donating surgical toolkits valued at $1,500 each to organizations dedicated to treating animals.
"Last year through our Vets for Safe Surgery partner program, we supported the Gorilla Doctors, an organization dedicated to the preservation of the endangered mountain gorillas in Rwanda, Uganda, and the Democratic Republic of Congo," says Michael Cancilla, Arbutus Medical director of engineering and partnerships.
"While the Gorilla Doctors have overcome many of the challenges of their work—such as performing surgery on a wild gorilla, intervening in the wild and outside of an operating room or medical clinic—access to the necessary surgical equipment still poses a barrier in their ability to treat the gorillas. Our donation of orthopedic power tools helped them preserve this endangered species."
Arbutus Medical is now accepting applications until June 30. Both local and international applicants are invited to apply. Winners will be announced July 15 on its Facebook page.
To apply, click here.