American Veterinary Medical Association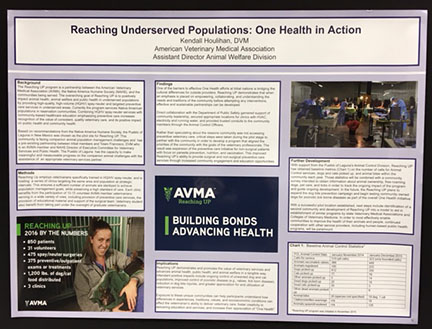 (AVMA) convention planners are seeking veterinary professionals to submit abstracts for presentation at AVMA Convention 2018, July 13-17, 2018, in Denver.
Abstract submissions are being accepted in the following tracks:
Companion animal medicine
Food animal/equine
Practice management
Professional development
Public and corporate practice
Veterinary technology
Interactive laboratory/workshop
Submit an abstract via the online abstract submission site.
The AVMA Convention Education Program Committee will review abstracts; only those submitted via the official AVMA submission site will be considered. Those who submit do not need to be an AVMA member but do need an AVMA ID and password to log in to submission site. The site will prompt those without IDs and passwords to create them.
The abstract submission period closes Sept. 30, 2017.