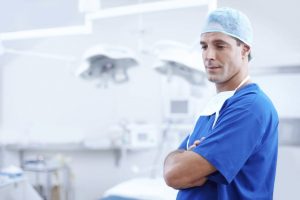 The American Veterinary Medical Association's (AVMA) AVMA LIFE Insurance is working to resume offering health insurance to association members once complicated federal and state regulations are dealt with.
A new federal rule set in motion by the U.S. Department of Labor in June states coverage plans will now need to be defined and rolled out on a state-by-state basis due to differences in regulations at the state level. The association has been working with insurance experts to understand the technicalities of the rule and evaluate options for resuming coverage for members.
LIFE is working to expedite the process, although it is not yet clear when the new plans might be available to AVMA members.
The AVMA provided health coverage to members for nearly 60 years before regulatory changes forced an end to those plans in 2013.
The association expects veterinarians who are employers to be eligible to purchase group health insurance for themselves, their families, and their employees through AVMA. It is likely plans will vary state by state.
AVMA LIFE trustees have selected HUB International to be the insurance broker to begin defining coverage needs and designing plans with insurance carriers.
AVMA president John de Jong, DVM, released a statement in response to the announcement of new proposed retirement savings plan regulations from the U.S. Department of Labor.
Under the proposed rules, small businesses would be able to offer retirement savings plans to their workers through Association Retirement Plans, which would allow small businesses to band together to offer 401(k) plans to their employees. Associations and employers, including the AVMA, could potentially offer retirement plans through these rules.
"Many veterinarians are small business owners, which means they are more likely to have trouble accessing robust retirement plans for themselves and their employees, " said Dr. de Jong.
"We're supportive of policies that expand veterinary access to retirement benefits, and today's announcement by the Department of Labor is an exciting step in that direction. We're looking forward to exploring how this rule can benefit veterinarians and working with policymakers to promote a successful rollout."