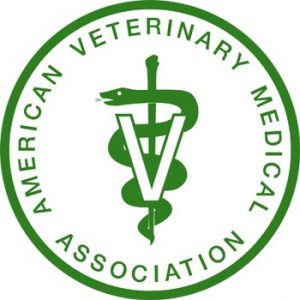 The American Veterinary Medical Association (AVMA) announced the members of the seventh class of the Future Leaders program during the AVMA Convention in Indianapolis.
The Future Leaders program, funded by Zoetis Animal Health and guided by High Impact Facilitation, is a one-year curriculum that builds the strengths and leadership skills of veterinarians who have graduated from veterinary school within the past 15 years.
"Each class develops leadership skills to advance veterinary medicine, the veterinary workplace and society as a whole, as well as creating resources for their veterinary colleagues," said Tom Meyer, DVM, immediate past president of the AVMA.
"Each of these new leaders will use their skills to benefit the veterinary workplace, society and organized veterinary medicine," said Christine Jenkins, DVM, DACVIM, chief veterinary medical officer at Zoetis.
The members of the AVMA 2017-2018 Future Leaders class are:
Dr. Gillian Angliss, Academia/Emergency Practice, Bethel, Conn.
Dr. Katie Ebers, Academia/Private Practice, Hattiesburg, Miss.
Dr. Stephanie Janeczo, Shelter Medicine, Clifton, N.J.
Dr. Amanda Landis, Nonprofit Organization, Phoenix, Ariz.
Dr. Tiffany Lyle, Academia/Research, West Lafayette, Ind.
Dr. Tak Niino, Poultry Medicine, Cary, N.C.
Dr. Jananne O'Connell, Corporate/Companion Animal, Cary, N.C.
Dr. Jonathan Shearer, Military/Research, Silver Spring, Md.
Dr. Kayla Stomack, Emergency Medicine, Clinton Township, Mich.
Dr. Alina Vale, Equine Practice, San Diego, Calif.