Suggested Veterinary Products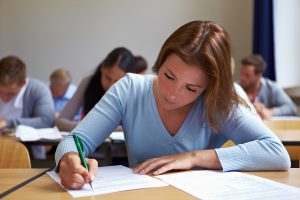 The American Veterinary Medical Association (AVMA) council on education has renewed St. George's University (SGU) School of Veterinary Medicine's full accreditation through 2025, allowing graduates to continue to seek licensure in the U.S. and Canada after passing the North American veterinary licensing examination.
"We're proud AVMA's council on education continues to recognize our veterinary medicine program," said Neil Olson, DVM, PhD, dean of SGU School of Veterinary Medicine.
"Since our founding two decades ago, we have graduated more than 1400 veterinarians who are working worldwide to address the most pressing challenges in animal health."
Valid for a maximum of seven years, the re-accreditation also enables U.S. students to continue to apply for lower-interest federal loans and in-school deferments through the William D. Ford federal direct loan program.
SGU School of Veterinary Medicine is one of 19 AVMA-accredited schools outside the U.S. and one of just two in the Caribbean. The school maintains partnerships with 29 universities and clinical facilities in the U.S., United Kingdom, Canada, Grenada, Ireland, and Australia where fourth-year students spend a year of clinical training.