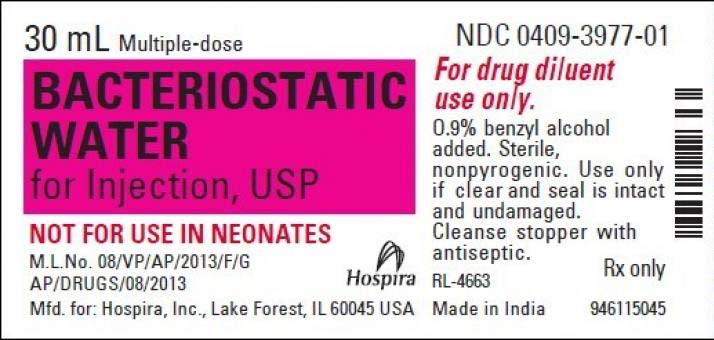 Hospira, Inc., a Pfizer company, has issued a voluntary recall on one lot of sterile, nonpyrogenic preparation of water for injection due concerns over sterilization.
Veterinarians should stop using bacteriostatic water for injection, USP, 30 ml, multidose vial, lot W20308, immediately, U.S. Food and Drug Administration (FDA) says.
Use of the product presents an increased risk of invasive bacterial infection (e.g. bacterial meningitis, septicemia), as well as limited adverse events (e.g. fever, chills, malaise, cutaneous abscess). No such events associated with the lot have been reported at this time.
The recalled lot was distributed to hospitals and retailers in the U.S. and Puerto Rico from March to April, 2018.
Adverse reactions or quality problems experienced with the use of this product can be reported to the FDA's MedWatch Adverse Event Reporting program online, by regular mail, or by fax (reporting forms can be downloaded here).
For additional assistance, call Stericycle at (800) 805-3093.