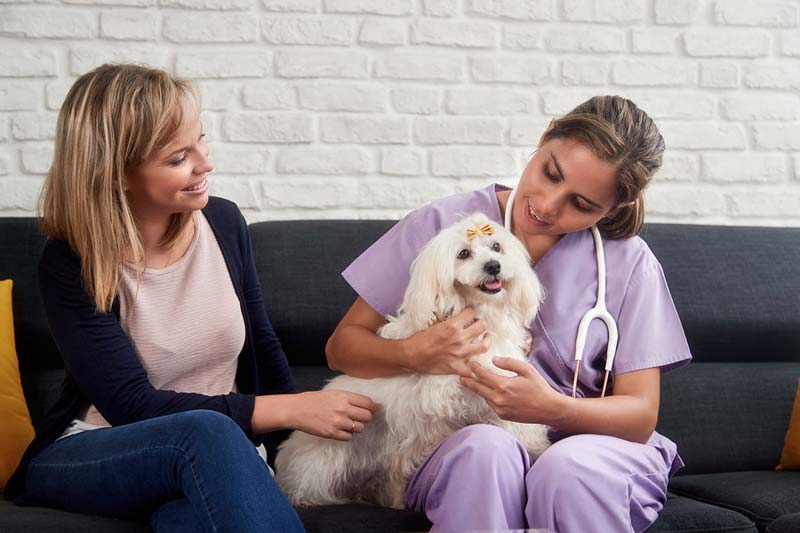 A new campaign from Banfield Pet Hospital and Healthy Hispanic Living (HHL) aims to increase the voices and visibility of Hispanic health-care and veterinary professionals.
Hispanics comprise 18.3 percent of the total U.S. population; however, the group makes up only 13.6 percent of those employed in health care and social assistance, HHL says. The new initiative, which was launched in conjunction with Hispanic Heritage Month, strives to close this gap and encourage industry-wide inclusion by connecting students with industry professionals through the HHL Career Center Mentors program.
"As a Latina working in the veterinary profession, I'm proud to work for a company that understands the importance of sharing the unique stories of Hispanic veterinary professionals," says Sindy Vasquez, Banfield's senior manager of talent acquisition. "We're excited to partner with HHL to highlight the value a career in veterinary medicine can bring."
Diversity in leadership within the health-care industry has a widespread positive effect on communities, according to research from Sodexo, a facilities management company.
Sixty-two percent of health-care executives surveyed say cultural differences can impact patient satisfaction, Sodexo reports. Further, nearly half (46 percent) believe diverse leadership improves clinical outcomes.
"We know health outcomes improve when the broader community is fully engaged in developing solutions that impact the underlying issues and address the holistic needs of diverse communities," says David Boyd Williams, Sodexo's global director of diversity. "Health-care organizations cannot solve these challenges alone. Leaders who recognize the value of partnering across industries such as school districts, higher education, and health care have a unique opportunity to foster the growth of tomorrow's diverse leaders who will be well positioned to bring insight to the needs of particular communities."