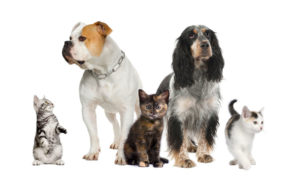 More than $2.2 million in grants have been awarded to 265 nonprofits, thanks to the Banfield Foundation.
That's one of the highlights from the organization's 2018 Banfield Foundation Impact Report, which was released in conjunction with Banfield Pet Hospital's 2018 Corporate Social Responsibility (CSR) Report. It details how the company has leveraged its resources, reach, and relationships to improve the well-being of pets, communities, and the veterinary industry.
"At Banfield, everything we do is in service of our purpose—a better world for pets—including our collective efforts, which support pets, communities, our associates, and the veterinary profession," says Banfield Pet Hospital president, Brian Garish.
"I can't think of a better legacy than being known as one of the country's most community-minded companies. Through the initiatives highlighted in these reports, we get to live our purpose of caring for pets, while also inspiring future generations of pet lovers to be more socially conscious and make a difference in their own communities."
Since September 2015, the foundation has worked to give pets access to veterinary care, temporary shelter, and/or disaster relief, including Spayathon, which offers spay and neuter clinics across Puerto Rico aimed at decreasing an unwanted population of pets while also delivering preventive care.
Other highlights from the reports include:
• $383,363 in veterinary care provided by Banfield to shelter pets ahead of new Banfield hospital openings;
• 170,653 pets and people in 157 U.S. cities impacted through 15,529 volunteer hours through the Mars Volunteer Program;
• $3 million contributed toward helping Banfield veterinarians pay off their student loans, and more than $10 million in educational debt refinancing for Banfield associates; and
• 18,062 children educated about responsible pet ownership through Banfield Pet Academy.