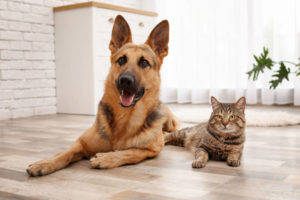 Bayer Animal Health and adivo have signed an agreement to develop therapeutic antibodies for companion animals.
The collaboration may be good news for veterinary medicine. Although the use of therapeutic antibodies is not widespread, they offer a variety of healing options for diseases that still cannot be treated with current technology.
"Today's agreement is another example of how we realize our innovation strategy," says Douglas Hutchens, DVM, PhD, Bayer Animal Health's head of drug discovery, external innovation and chief veterinary officer.
"By combining the know-how from creative start-up companies like adivo with opportunities derived from Bayer's research, we broaden our space of therapeutic medicine options and complement our portfolio. We are constantly looking for innovative technologies enabling us to generate novel treatment options for the companion animal sector. Now, we will focus on evolving the options presented by adivo from research and development to market maturity."
Under the terms of the agreement, Bayer will have access to adivo's species-specific monoclonal antibody technology, which uses an exclusive fully canine phage display library. Bayer will provide targets involved in severe animal diseases.
"At adivo, we truly believe pets have a positive impact on our society," says the company's managing director, Kathrin Ladetzki-Baehs, PhD. "By developing novel medicines for companion animals, we want to make a difference for veterinarians and pet-parents. Today, we are more than pleased and excited to have gained such a committed and experienced collaboration partner, to jointly develop new treatment options."