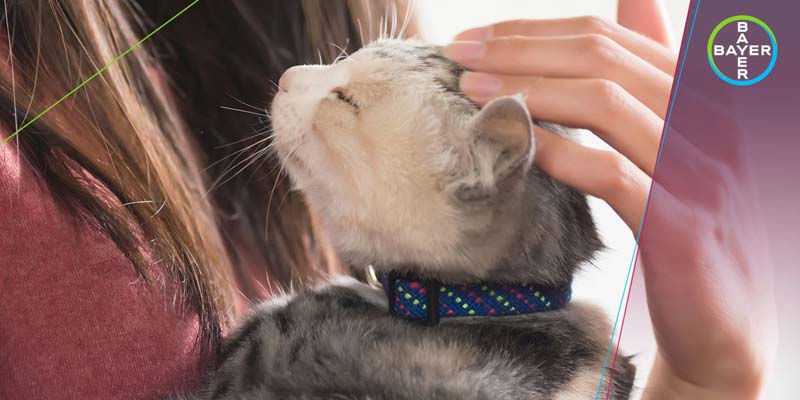 A Bayer-sponsored grant program that aims to support victims of domestic violence by ensuring the safety of their pets has received an extra boost.
The company added seven domestic violence shelters to its Grants Fur Families program network, honoring each with $10,000 in funding. In total, the company has pledged more than $200,000 to the cause by the end of 2019.
Now in its second year, the program supports pet-owning victims of domestic violence across the U.S. by helping facilities fund pet-friendly initiatives.
Nearly half of pet-owning victims of domestic violence stay in abusive relationships because they are concerned about the welfare of their pet, Bayer says, adding that less than five percent of emergency shelters in the U.S. allow animals.
"No one should have to choose between their safety and their pet," says Lauren Dorsch, deputy director of communications for Bayer Animal Health U.S. "Grants Fur Families helps to eliminate that choice by filling the gap that exists for families escaping domestic violence with their pets.
"By the end of 2019, 20 more domestic violence shelters will be able to open their doors to pets."
Among last year's inaugural recipients was Bridges Domestic Violence Center of Franklin, Tenn. With funding, the shelter was able to access the supplies needed to house at-risk families along with their pets, says Lynn Schroeder, the center's development director.
"Women sometimes remain in abusive circumstances because they are afraid a beloved pet left behind will be harmed or killed by their abuser," Schroeder says. "The peace of mind you can provide to your clients through Grants Fur Families funding is truly priceless."
The program is open to 501(c)(3) domestic violence shelters in good standing with an existing or planned on-site pet facility. Applications must be received by Nov. 8 and recipients will be announced in December.
To learn more, click here.