Suggested Veterinary Products
When Jim Murphy, DVM, is not listening to pet sounds at Capitol Hill Animal Clinic in Washington, D.C., there's a good chance he is listening to the Beach Boys' "Pet Sounds" album on his CD player.
There are hobbyists and then there are fanatics. Dr. Murphy is the latter.
"I'm 60, so it has been 50 years for me being a Beach Boys fan," he acknowledged.
When he's not working as an associate small animal veterinarian, Murphy is often listening to Beach Boys music, reading up on the famed American rock band or watching documentaries about the group. He has become such an expert that he was asked to pen the liner notes to "Becoming the Beach Boys: The Complete Hite and Dorinda Morgan Sessions," a newly released collection of the band's early work.
Brad Rosenberger, co-owner of the independent label Omnivore Recordings, recruited Murphy after reading the practitioner's 400-plus-page tome "Becoming the Beach Boys, 1961-1963." Published in 2015, the book took eight years to finish and included interviews with more than 80 people, some for the first time.
Rosenberger loved the book title so much that he appropriated it for the title of the new two-disc set.
"The title was actually suggested by my wife, Bernadette," Murphy said.
The Early Years
The book documents the early 1960s and introduces five Hawthorne, Calif., high schoolers—brothers Brian, Carl and Dennis Wilson, cousin Michael Love and friend Al Jardine—who had yet to become the Beach Boys.
Murphy has amassed an incredible collection of memorabilia, including a rare yellow-and-red "splash wax" recording of the song "Barbie."
"There are maybe 25 or less of that record in the U.S.," Murphy said. "If my house was on fire that would be the one I'd rush in to save."
He has attended 30 or more performances of different iterations of the band over the years, starting with an appearance at New York's Carnegie Hall in 1971.
One of Murphy's earliest memories of the Beach Boys dates to 1966, when he was 10. His 16-year-old brother burst through the door of their Bronx apartment, sweaty from playing basketball, after having just heard "Good Vibrations" for the first time.
"I heard this song on the radio … I don't know who it's by, but we have got to find the record and we have got to find it right now," Murphy recalls his brother saying.
Early Life Crisis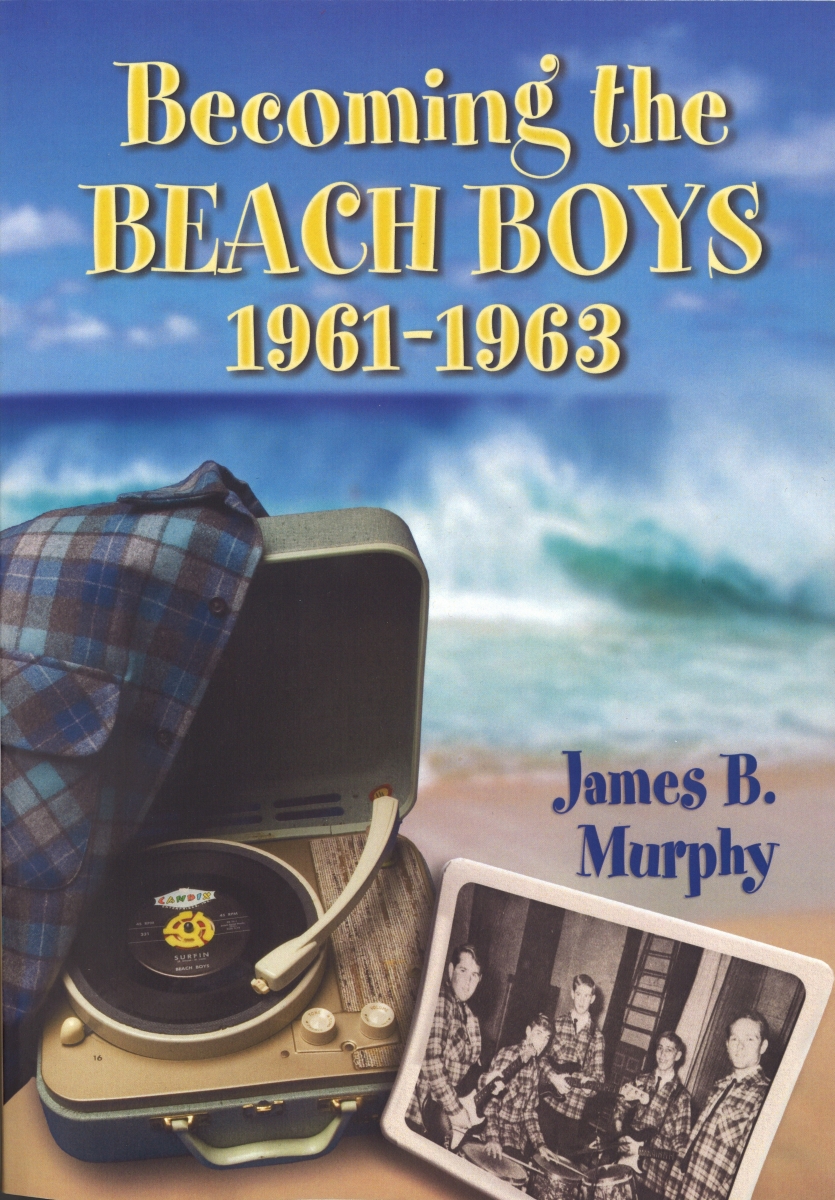 Another life-changing moment occurred at age 36, when Murphy and his wife were driving on the New Jersey Turnpike. He turned to her and said he had always admired veterinarians and wanted to become one.
"Why don't you look into it?" she said.
It wasn't like Murphy had been idling away his days. Holding a bachelor's degree in biochemistry, he had worked for many years in a U.S. Postal Inspection Service crime lab in Washington, D.C., and he eventually ended up a speechwriter for the postmaster general.
Murphy applied to the University of Pennsylvania and to the Virginia-Maryland College of Veterinary Medicine.
"At the time, the University of Pennsylvania was $24,000 a year and—this is 1992—Virginia Tech was $6,000, so I could literally do all four years at Virginia Tech for the price of one year at Pennsylvania," Murphy said.
He was 41 when he received his DVM in 1997.
"I wasn't the oldest person in my class, believe it or not," he said.
Capitol Hill Animal Clinic has a large international clientele and processes an inordinate number of travel and health certificates for animals flying overseas.
"It always strikes me as 'What am I doing wrong in my life? I'm writing a travel certificate for a schnauzer who is going to Paris for the weekend,'" Murphy quipped.
Great American Dog Book
Murphy loves dogs and cats equally—he has a terrier and a feral cat—but "if push came to shove, I guess I would fall into the dog camp," he said.
"I happen to think dogs are just the most magnificent animals on the face of the Earth," he said. "They can be such a splendid teacher; they teach us to not be aware of race or religion or ethnicity. They teach us to be better people, to enjoy life and to be appreciative of the things you have in your life."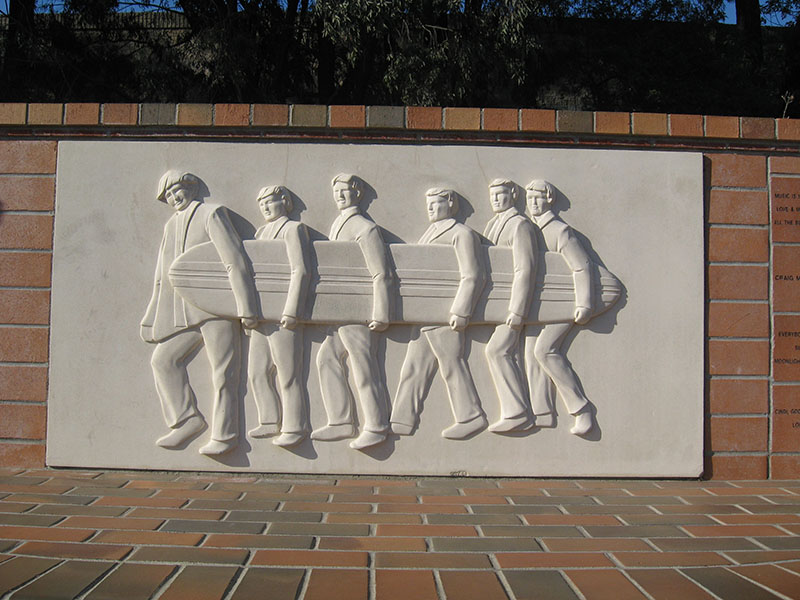 Asked whether he might exercise his writing chops on a veterinary or pet book, Murphy responded that he is writing a different kind of dog book.
About 10 years ago, a client told him about a black-and-white border collie he had found along a road at 3 in the morning.
"It was one of those moments in the exam room where you either stand back or you sit down," Murphy said.
He plans to write a fictional story but use his client's account as a foundation and then wrap everything he knows about dogs into it.
"I'm going to put everything I know and love about dogs into this book," he said. "It will be a novel in the 300- to 400-page range, and I'm going to try and get that published and go from there."
Murphy engaged in a dogged approach to finding a publisher for "Becoming the Beach Boys" and amassed an impressive stack of rejections. He likens finding a publisher to applying to veterinary school but looks at writing as a labor of love.
When his book came out, a diehard Beach Boys fan from Denmark tracked down Murphy to report that it was the best Beach Boys book he had read.
"That's kind of cool," Murphy said. "You're reaching someone halfway across the world, and you're making an impact on people."