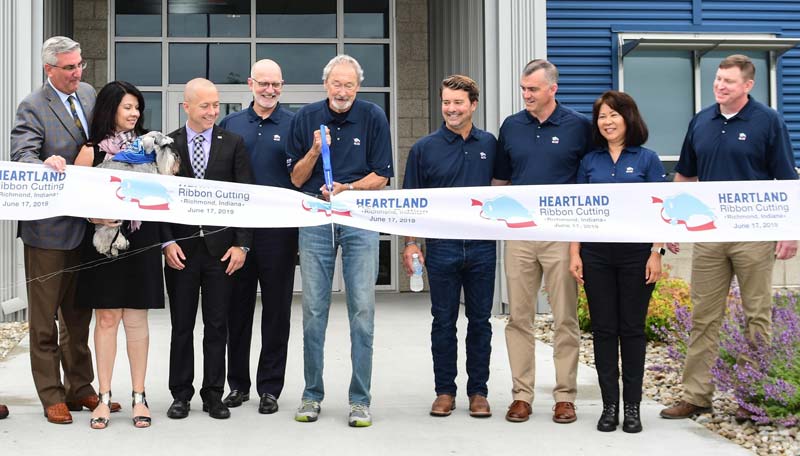 Pet food company Blue Buffalo has opened a new manufacturing plant in Richmond, Ind., to increase the U.S. and Canadian production of its natural health food product lines.
"With this expanded manufacturing capability, General Mills and Blue Buffalo can better meet the growing demand for pet food made with natural ingredients," says Jeff Harmening, CEO of parent company, General Mills.
The facility, which carries a price tag of $200 million, has the capacity to produce more than one million pounds of dry dog and cat food per day, Blue Buffalo says, and creates 165 full-time jobs in food processing, quality assurance, maintenance, and plant management.
"Blue Buffalo is focused on enhancing the health of pets by providing dog and cat food made with the highest quality wholesome, natural ingredients," says Billy Bishop, company president. "Our new state-of-the-art plant in Richmond exceeds industry standards in food safety and product quality, and will allow Blue Buffalo to feed more pets and reach more pet parents wherever they shop."
The Richmond site is Blue Buffalo's second company-owned manufacturing plant, with the first facility located in Joplin, Mo.