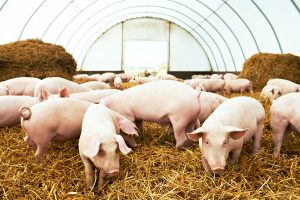 Veterinarians, farmers, and the food-producing industry may soon have a new tool to help diagnose and stop the worldwide spread of African swine fever (ASF).
Boehringer Ingelheim and GNA Biosolutions are partnering up to develop a rapid ASF diagnostic test that would be used in combination with GNA's portable molecular diagnostic platform.
"This partnership represents another example of our focus on prevention and our continuous effort to control swine diseases," said Alain Wille, DVM, head of global business unit swine at Boehringer Ingelheim.
ASF is a devastating viral infection of swine causing severe clinical disease and high mortality. The disease is untreatable and no effective vaccines are currently available. ASF does not affect humans.
The disease could potentially jeopardize many countries' pig trade and supplies. Recent outbreaks of the ASF in China have resulted in more than 600,000 pigs being culled within the past few months.
"We are delighted to enter this collaboration with Boehringer Ingelheim, a global leader in animal health," said GNA Biosolutions cofounder and managing director, Lars Ullerich, PhD.
"This collaboration further emphasizes the role of GNA Biosolutions in the rapidly developing field of extra-laboratory diagnostics and extends the application of our pulse-controlled amplification (PCA) technology into animal protection."
The agreement's financial details were not disclosed.