Suggested Veterinary Products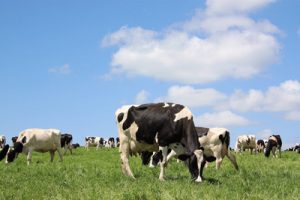 Boehringer Ingelheim announced that Cystorelin is now labeled for use in combination with Synchsure to synchronize estrous cycles to allow for fixed-time artificial insemination in lactating dairy cows and beef cows.
When used together, the products can provide producers with shortened time to first service, increased estrus-detection efficiency, and improved first-service conception rate in their cattle.
"Cystorelin and Synchsure deliver dependability and flexibility that can improve overall herd reproductive performance," Stephen Foulke, DVM, professional services veterinarian with Boehringer Ingelheim. "We're proud to help producers take the guesswork out of their breeding programs and to help their herd conceive and calve on schedule, saving them time and money."
While many factors have a large impact on reproductive successes such as nutrition, cow comfort, heat abatement, dry cow management and more, Dr. Foulke said the best reproduction program is one that can get done consistently and correctly.
"I recommend working closely with your herd veterinarian to determine your specific reproduction goals to implement the best synchronization program for your needs," he said.
Visit SyncTheHerd.com to learn more about Cystorelin and Synchsure.