Suggested Veterinary Products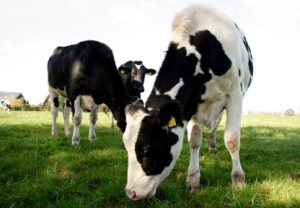 Merial of Duluth, Ga., is sponsoring a series of bovine reproductive ultrasound classes that will include classroom and on-farm curriculum. The classes will be held in Bell, Fla., March 13-14 and Cortland, N.Y., April 3-4.
"Bovine reproduction can be improved by learning about technological advancements," said Craig DeMuth, DVM, who will co-instruct the seminar.
"Efficient reproduction takes the right tools. The goal of these classes is to educate veterinarians about current practices, products and technologies that can maximize efficiency when it comes to reproduction."
The classroom portion of the ultrasound course will cover what to look for when purchasing an ultrasound unit; practical tips for using ultrasound in the field; video demonstration of ultrasound imaging; current topics in bovine reproduction; and how ultrasound works.
The on-farm portion will include identifying normal and abnormal ovarian and uterine morphology; early pregnancy diagnosis and fetal viability; fetal sexing; and twin diagnosis.
Veterinarians can apply for nine hours of continuing education credits. For details call Jill Colloton, DVM, at 715-352-2232 or email colloton@dwave.net.