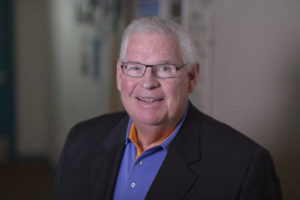 The Bridge Club has announced the president and chief executive officer of Compassion-First Pet Hospitals as its Industry ICON honoree.
John Payne, who also serves as the chair of Compassion-First and of American Humane, will receive a lifetime membership, as well as guest-host the ICON series live event in Washington, D.C., on Aug. 5.
This series allows Bridge Club members and veterinary professionals to meet and learn from experts in the field who have had a positive impact on the veterinary industry. Payne's talk will reflect on his personal and professional leadership, and his commitment to connecting, engaging, learning, and growing.
"Payne has contributed so much to this profession, starting from his early days as a sales representative to his days leading Banfield to where he stands today, a leader and entrepreneur fighting to elevate pet care and the profession as a whole," says Bridge Club cofounder, Catherine Haskins. "It is rare to have John tell his story and we are excited to offer a front row seat for this fireside chat."
The Bridge Club's ICON series is sponsored by American Humane and the Animal Policy Group. The event takes place during American Veterinary Medical Association's (AVMA's) annual conference on Aug. 5 from 5:00 p.m. to 7:00 p.m. at the Capitol Hill Club.
Advance ticket purchase and registration are required to attend. To buy a ticket, click here.