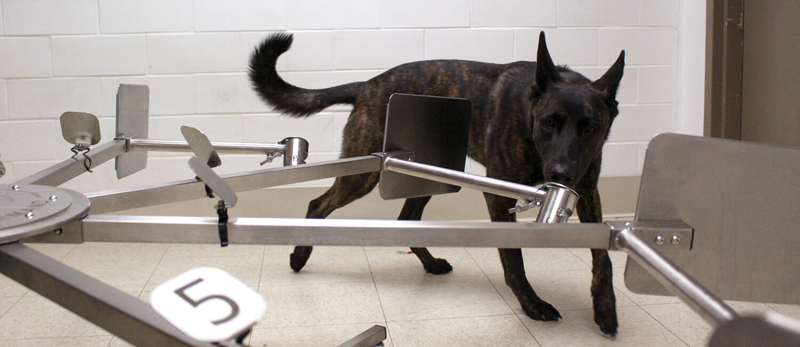 Man's best friend might play a key role in quickly identifying humans infected with the novel coronavirus.
This is the focus of a new pilot training program at the University of Pennsylvania's School of Veterinary Medicine (Penn Vet).
The study, which is financed in part by the Penn Vet COVID-19 Research Innovation Fund, uses odor imprinting to train scent-detection dogs in identifying COVID-19 positive samples within a laboratory setting, Penn Vet says.
"Scent-detection dogs can accurately detect low concentrations of volatile organic compounds, otherwise known as VOCs, associated with various diseases such as ovarian cancer, bacterial infections, and nasal tumors," says the study's lead researcher, Cynthia Otto, DVM, PhD, DACVECC, DACVSMR, director of Penn Vet's Working Dog Center. "These VOCs are present in human blood, saliva, urine, or breath."
The study's eight detection dogs will be exposed to COVID-19-positive saliva and urine samples for three weeks. Once they are familiar with the odor, investigators will explore if the animals are able to differentiate between positive and negative samples, indicating whether or not they are able to identify infected humans.
The preliminary screening of live humans by trained dogs could begin as early as July, Penn Vet says.
"The potential impact of these dogs and their capacity to detect COVID-19 could be substantial," Dr. Otto says. "This study will harness the dog's extraordinary ability to support the nation's COVID-19 surveillance systems, with the goal of reducing community spread."
For more information, click here.