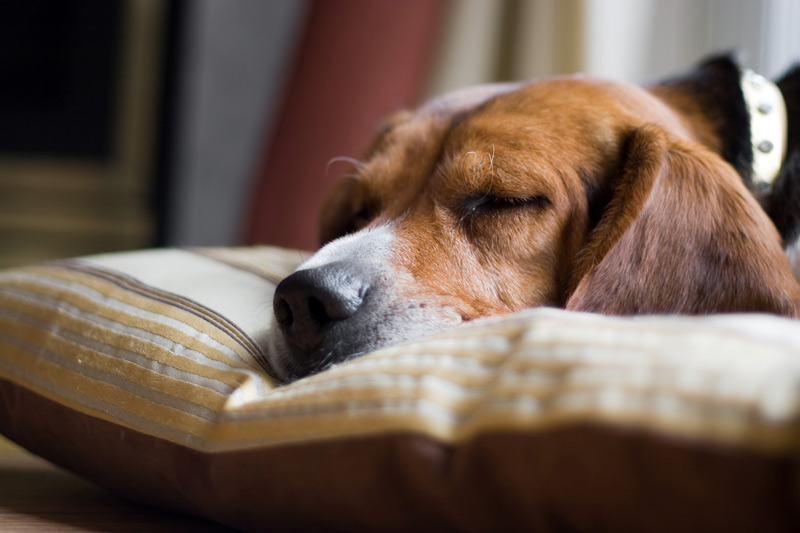 Dogs diagnosed with lymphoma can now benefit from newly approved treatment.
Elanco Animal Health's newly acquired Tanovea has been granted full approval from the U.S. Food and Drug Administration (FDA). The product, which was purchased from biotechnology company VetDC, Inc., contains the active ingredient rabacfosadine, a substance used to treat lymphoma by killing rapidly growing tumor cells.
"Tanovea provides veterinarians and pet owners with a novel treatment option for canine lymphoma, of which there are few," says Elanco's executive vice president of innovation, regulatory, and business development, Aaron Schacht. "Working in collaboration with VetDC allowed us to utilize innovation originally intended for humans to demonstrate efficacy in dogs, and ultimately gain full approval from CVM for Tanovea."
The product is the first conditionally approved new animal drug for dogs to achieve full FDA approval under the agency's Minor Use and Minor Species (MUMS) program, Elanco says. The program is intended to make more medications legally available to veterinarians for the treatment of minor animal species, as well as uncommon diseases in the major animal species.
"[This] approval shows that drugs to treat rare animal diseases, like canine lymphoma, can go through FDA's conditional approval pathway to reach full approval," says Steven M. Solomon, MPH, DVM, director of the agency's Center for Veterinary Medicine. "This gives veterinarians another important tool to help extend the quality of life for dogs with lymphoma, and potentially give them and their owners more time together."
The effectiveness and safety of the treatment was demonstrated in a controlled clinical field study involving a total of 158 dogs diagnosed with multicentric lymphoma with at least one enlarged peripheral lymph node, FDA says. All dogs were evaluated for safety (120 in the product group and 38 in the placebo group), and 148 dogs were evaluated for effectiveness (112 in the product group and 36 in the placebo group).
The study found Tanovea extended the median survival rate by 61 days and, for dogs with a complete response to the drug, the median progression-free survival was extended to 168 days, FDA says.
Additionally, as the treatment is dosed in three-week intervals, the method allowed owners and pets to spend time together between treatments, Elanco adds.
One in four dogs will be diagnosed with cancer in their lifetime, with lymphoma being one of the most common types of cancer seen by veterinarians, Elanco reports.
"While canine lymphoma affects fewer than 70,000 dogs in the U.S. annually, it accounts for up to 24 percent of all cancers in dogs, making it one of the most significant canine cancers," Dr. Solomon says. "For the first time, dog owners have the assurance of a treatment that has fully met the FDA's standards for effectiveness in dogs."