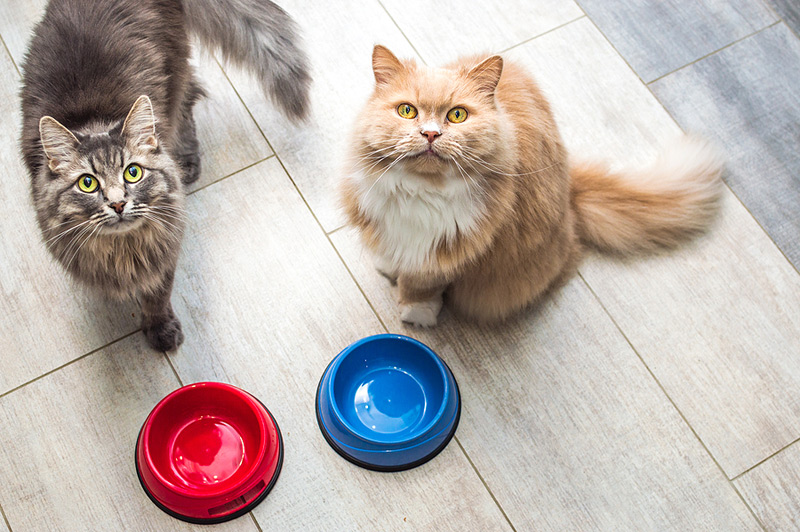 The sudden deaths of more than 330 cats in the U.K. might be linked to several batches of dry cat food, recalled earlier this year.
The Royal Veterinary College (RVC) says it has been notified of 528 cases of pancytopenia in cats in recent months, of which 63.5 percent (335 cases) were fatal.
The London veterinary school stresses the need to warn pet owners of a June recall of multiple brands of hypoallergenic cat food manufactured by Fold Hill Foods. The pulled products, which are still being investigated by RVC and the Food Standards Agency (FSA), are suspected to be connected to the illness.
Pancytopenia, a bone marrow disease, occurs when red and white blood cell and platelet levels decrease, causing serious illness. While initial symptoms (e.g. lethargy, lack of appetite) may be difficult to identify, more serious symptoms include bleeding from the mouth and blood in the urine or stool, RVC reports.
Though investigations are ongoing, a statement issued by RVC suggests recent incidents of the illnesses could be caused by mycotoxins (i.e. toxic compounds naturally produced by various fungi). Mycotoxins can grow on a variety of different crops (e.g. grains, vegetables) before or after harvest, as well as foodstuffs, including cereals, nuts, spices, dried fruits, apple juice, and coffee.
"Investigations into an underlying cause do not suggest a link with common feline infectious diseases, common toxins (e.g. heavy metals, estrogen), or deficiencies/excesses in vitamins or minerals," RVC said of the reported cases.
"We are still collecting data from practicing veterinarians, as well as testing food samples associated with affected and unaffected cats to determine the significance of these findings."
For more information, click here.