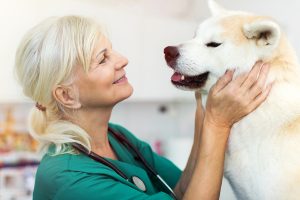 Two health-care companies are collaborating to develop therapies for companion animal infections.
Stonehaven Incubate and antimicrobial protein specialist Lysando have agreed to jointly conduct proof-of-concept trials for topical treatments based on Artilysin, a new antimicrobial platform technology.
The technology was developed by Lysando to combat bacterial pathogens in a wide range of applications.
"Artilysin proteins can be designed to target specific pathogens whilst preserving the host's natural microbiome, thus supporting the natural healing process and reducing side effects," said Markus Count Matuschka de Greiffenclau, founder of Lysando.
"Importantly, there is no evidence pathogens can become immune to their action."
The partners have agreed to form a new company once the studies are completed, which will have exclusive rights to manufacture, develop, and commercialize the treatments for skin, eye, and ear infections in dogs.