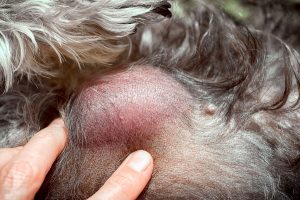 Companion Animal Health (CAH) in Newark, Del., has secured an exclusive partnership with Nanospectra Biosciences Inc., a medical device company focused on the use of nanomedicine in selective thermal ablation of solid tumors.
In 2017, CAH initiated clinical trials in the treatment of canine mast cell tumors using a combined laser and nanoshell therapy procedure that has the ability to destroy solid tumors without damaging adjacent healthy tissue.
"Initial results are very encouraging and we anticipate publishing trial outcomes in the near future," said Brian Pryor, PhD, CEO, LiteCure LLC. "We believe this approach will deliver superior efficacy compared to commonly used cancer treatments and will extend pets' quality of life and longevity without harmful side effects."
Visit companionanimalhealth.com for more information.