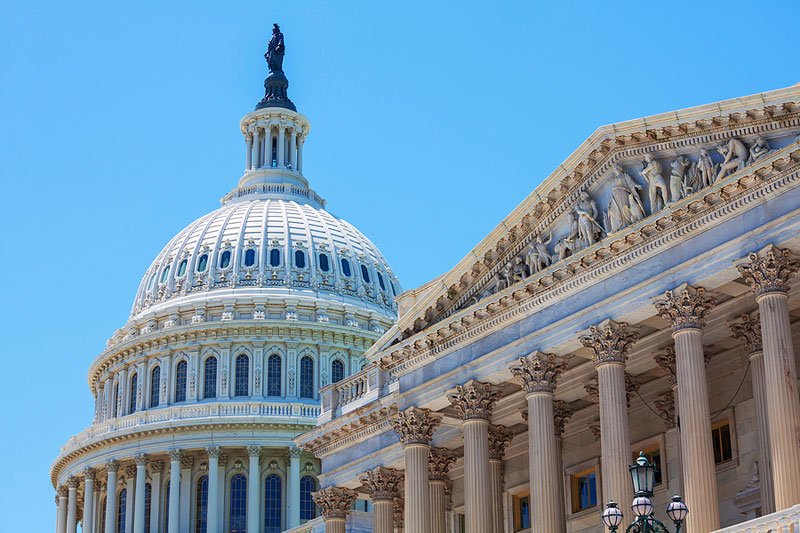 Legislation aimed at implementing a nationwide, One Health approach to tackling zoonotic disease has been reintroduced in both chambers of Congress.
The Advancing Emergency Preparedness Through One Health Act (S.861 /H.R. 2061) would establish a coordinated federal framework where government agencies would work together to help better prevent, prepare for, and respond to zoonotic diseases, the American Veterinary Medical Association (AVMA) says.
"COVID-19 has clearly demonstrated the need for our nation to take a One Health approach to disease outbreaks," says the association's president, Douglas Kratt, DVM. "Animals, humans, and the environment are more interconnected than ever, and this legislation is an important step to fully implementing One Health principles into our public health approach."
The bill was reintroduced in the House by Reps. Kurt Schrader, DVM (Oregon), and Dusty Johnson (South Dakota), co-chairs of the Veterinary Medicine Caucus, and then in the Senate by Sens. Tina Smith (Minnesota) and Todd Young (Indiana).
If enacted into law, the U.S. Department of Health and Human Services (HHS), the U.S. Department of the Interior (DOI), and the U.S. Department of Agriculture (USDA) would coordinate with other agencies to develop a comprehensive federal One Health Framework, AVMA says.
This framework would:
Advance workforce development related to preventing and responding to disease outbreaks in animals and humans.
Improve coordination between federal agencies that study human and animal health and the environment.
Advance scientific understanding of the connections among human, animal, and environmental health.
AVMA is asking members of the veterinary community to contact Congress and voice their support for the bill.
"AVMA urges Congress to pass the Advancing Emergency Preparedness Through One Health Act so we can better prepare, detect, and respond to zoonotic diseases in the future," Dr. Kratt says.
For more information, click here.