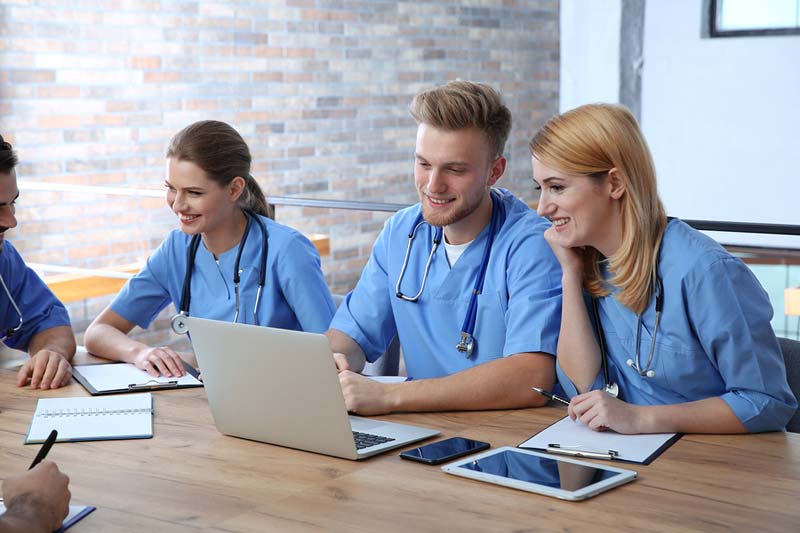 The well-being of veterinary professionals has been top of mind in recent years, and Cornell University College of Veterinary Medicine (CVM) is doing its part to improve the mental health of future animal care professionals.
The school has integrated well-being concepts throughout the core curriculum of its doctor of veterinary medicine (DVM) program as part of CVM's recently adopted holistic, community-focused approach to wellness.
"The type of interpersonal training veterinary students need goes beyond client communications," says associate dean for education, Jodi Korich, DVM. "We are incorporating competency-based wellness training throughout all four years of the DVM curriculum to provide our students with the tools and skills that will help them launch and sustain their careers."
CVM adopted its evidence-based, community health approach to wellness last year after evaluating the needs of its students alongside those of the college environment.
The comprehensive strategy, CVM says, focuses on collectively improving the interconnected community well-being of the school's faculty, staff, and students—as a whole.
"While our college continues to utilize on-site counseling to support student mental health, we quickly recognized we had to look at the big picture in order to tackle this complicated and important issue facing our entire community," says Kathy Edmondson, PhD, MS, assistant dean for students and instruction. "This is why we decided to focus on a broader, preventative, community health approach for our students, faculty, and staff."
The approach has two goals: helping individuals learn evidence-based ways to improve their personal well-being, and helping to build an academic and workplace environment where personal well-being efforts can begin.
"To change a profession, we need to start with how we train those professionals," says Makenzie Peterson, CVM's well-being program director. "Teaching students about community well-being will impact how they treat technicians, front office staff, and their colleagues. They are learning to tend to their own well-being and consider the well-being of others. The students we train today will be the compassionate leaders of veterinary medicine in the future."