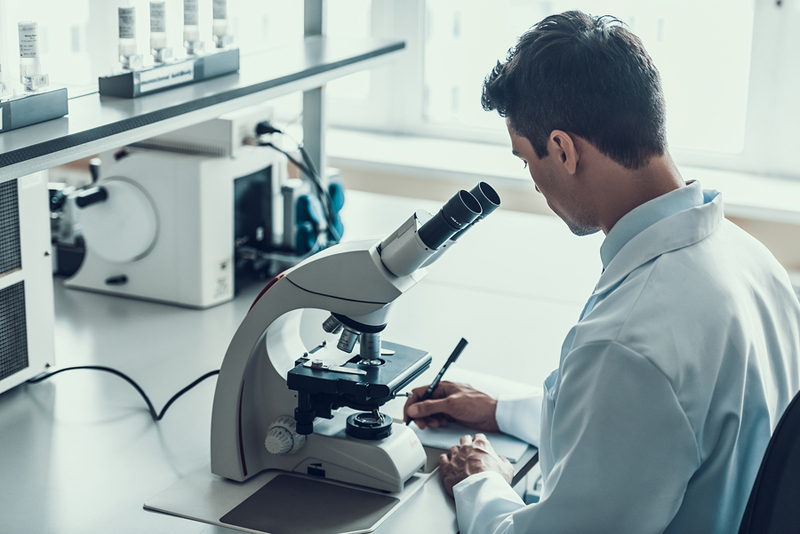 Researchers at Louisiana State University School of Veterinary Medicine (LSU SVM) are hoping to develop a vaccine that could be used to prevent novel coronavirus (COVID-19) infection in humans.
The research is being conducted at the school's Division of Biotechnology & Molecular Medicine (BioMMED), where scientists are well-versed in animal coronaviruses, the university says. The group aims to have a human vaccine ready for testing in the coming months.
COVID-19, which has affected more than 113,000 people worldwide, has a 75 to 80 percent similarity to the genetic sequence of severe acute respiratory syndrome coronavirus (SARS CoV), which caused SARS in a human outbreak in 2003, researchers say.
Testing of the school's experimental vaccines will be performed in collaboration with the Tulane National Primate Research Center (TNPRC) in Covington, La., which has secure facilities for handling high-containment pathogens, LSU says.
Researchers at Tulane University are also working to better understand the virus and are exploring the possibility of developing a vaccine. Earlier this year, TNPRC became one of the first facilities to obtain samples of SARS-CoV-2, the virus that causes COVID-19, from the U.S. Centers for Disease Control and Prevention (CDC).
"It's important for us to remain nimble in our research so we are able to respond quickly to outbreaks like this that need immediate understanding," says Jay Rappaport, PhD, TNPRC director and principal investigator for the COVID-19 research project. "Being here, with these unique resources and expertise, is exciting because we have a real opportunity and privilege to assist with the immediate public health response."
LSU SVM's research team includes Konstantin "Gus" Kousoulas, PhD, director of BioMMED and head of the school's Department of Pathobiological Sciences (PBS). He has studied bovine coronaviruses (BCoV), including their association with cattle lung disease, and has investigated the structure of function of both BCoV and SARS viral proteins.
Also on the team is BioMMED associate director and research associate professor, Vladimir Chouljenko, PhD, who conducts research involving analysis of viral genomes, as well as the cloning of the SARS-CoV-2 Spike (S) glycoprotein to investigate its structure and function. The latter is considered a key step in understanding how coronavirus develops and protective immune responses, LSU says.