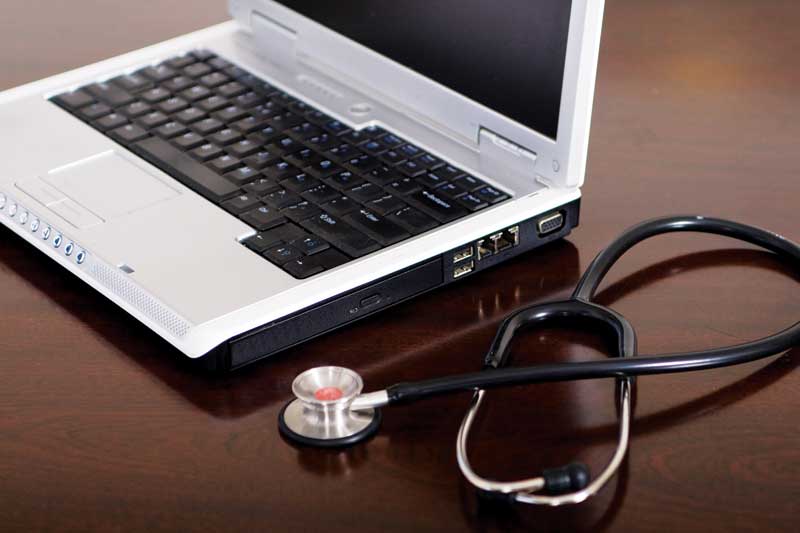 If there is one thing the COVID pandemic has taught us, pet health care must be agile enough to occur either in the practice or in the pet parents' home. Consider the impact the industry is experiencing post-pandemic that threatens the way we do things:
Surge of a new variant, making businesses once again consider masking requirements, vaccine mandates, re-implementing curbside and social distancing, and reducing operating hours
Limited appointment availability (with over four weeks wait for wellness visits)
Increased wait times (with some ER facilities experiencing up to a five-hour delay to get into the exam room after checking in)
Difficulty hiring additional team members
Obviously, the need to remain agile will continue in 2021 and beyond. Thinking "outside the box" is a necessary strategic move—moving outside the confines of the four walls of the exam room into virtual care and remote patient monitoring. Implementing new technology can improve continuity of care for patients, provide new revenue streams for the business, and open up new job opportunities for the veterinary healthcare team.
Integrating technology
According to the National Telehealth Resource Center Partners,1 technology encompasses four distinct domains of application:
1) Live videoconferencing (synchronous)—two-way interaction using audiovisual technology
2) Store and forward (asynchronous)—electronic communications
3) Remote patient monitoring (RPM)—smart pet trackers, remote health monitoring, personalized food, and connected feeders
4) Mobile health—text messages, alerts, and reminders
Of these, live videoconferencing and store and forward have been at the forefront of the veterinary virtual care movement. Each offers an opportunity for the "average" veterinary practice to ensure continuity of care to their patients.
The Veterinary Virtual Care Association (VVCA.org) provides an excellent way for veterinary professionals to keep up on the state of virtual care in the industry—including updates on state regulations, new technologies, and webinars and articles on the uses of virtual care services in the veterinary industry. Two areas of growth to explore are remote patient monitoring (RPM) and third-party support teams. Both of which add another level of patient care to improve patient outcomes.
RPM drives greater insights
RPM offers greater insight into a patient's health status, monitoring everything from GPS location, behavior, and activity levels to vitals, weight, and feed consumption. In addition, RPM allows the veterinary team to track health data beyond the confines of the exam room walls.
On the human healthcare side, RPM is showing an impact on the quality of life, reducing healthcare costs, and lowering readmission to the hospital.2
A look at your watch may help convince you, for example. If you are wearing a Fitbit or Apple Watch, you can monitor your health and activity data all the time. The idea of PRM in the pet world is similar and would enable you to see your patients' data after implementing treatment or before a telehealth visit.
For many veterinary practices, jumping into virtual care services provided a way to ensure continuity of care when patients could not come to the practice. Moving forward, RPM is proving to be a tool for everyday use, extending medical care beyond the four walls of the exam room.
Third-party professionals extend the practice team
Let's face it: times are tough on the practice team. There are more pet parents, more pets, and yet not enough "hands on deck" to handle the workload.
It may be tough to admit, but team members cannot do it all. Burnout and stress are becoming more common. The immediate answer is to hire more people, but a quick scan of any industry discussion boards will confirm the difficulty in hiring (be it kennel help, CSR, RVT, or veterinarian). How can a practice get more help? Virtual care third-party professionals may be just what the doctor ordered.
Extending the veterinary team to professionals outside the practice's four walls can be a lifeline for the in-house team. Partnering with a virtual care provider can provide the necessary support in several areas—after-hours care, emergency triage, connecting with a specialist, virtual visit instead of in-clinic, and improving the pet parent's experience with curbside service. (Flowcharts for different uses are available on the VVCA.org resource page.)
Third-party does not mean taking away from the in-clinic team. It does not mean terminating in-clinic positions, nor does it mean removing the primary care veterinarian from delivering patient care. However, it does mean the primary care team has support, and has options to cover those times when staffing is low or not another hour of appointment can be squeezed into the day.
In addition to the benefit of extending the veterinary healthcare team, there is an opportunity to create a virtual team at the practice whereby in-clinic personnel can work a remote schedule. Either factor may be attractive to prospective candidates looking over the job ads.
New revenue streams
Whether you base your team remotely or in-clinic, add RPM or other virtual care services for your team to perform, or partner with a third-party provider, there is an opportunity for the business to create new revenue streams. Your virtual care strategy should consider implementing the following programs:
Remote medical progress exams: free up exam rooms and utilize the entire veterinary care team by offering to do medical progress exams via your remote care team. Charge for convenience and take payment before the client leaves the practice. The use of RPM provides even deeper insight into the patient's status.
Access to specialists: Depending on the practice's location, accessing a specialist can be a daunting task due to the lack of available appointment times, travel distance to the specialty practice, and communication delays between offices. Forming an extension of the team, one that incorporates remote specialists, can allow for quicker access and easier communication between everyone. An added benefit is the primary care doctor, working in tandem with the specialist, is more actively involved in treating the pet.
Teletriage: Route calls from the customer service team to a teletriage team. Many companies are now offering this service for free using a qualified third-party provider to report outcomes to your team, or, alternatively, you can set your own remote care team up to take the calls and charge for them. These calls are enhanced when the practice has its clients on a platform that reports RPM data to help make better teletriage decisions.
Membership programs: Create programs to bill monthly to clients whose pets have special needs. By subscribing to the program, the clients get access to a 24-7 teletriage service, plus a monthly review of RPM data from a member of the veterinary care team. Clients can also direct questions into the practice that will be answered within 24 hours.
The following are examples of these new revenue streams:
Chronic disease management: These patients require a high level of engagement and routine care. Clients are encouraged to journal and report critical data points, such as blood glucose meter (BGM) reading and diet.
° Diabetes
° Dermatologic issues
° Cushing's disease
° Weight management
Concierge care: Offer the program to the top 10 percent of your clients with exclusive access to a teletriage service and your veterinary care team. Your remote team would check in monthly to review client journal entries, products the pet is on, medication compliance, and diets. This higher level of engagement is what millennial clients want. A monthly review of RPM data drives client engagement and loyalty, as well as better medical outcomes.
Job opportunities
With RPM, virtual care becomes a new part of your practice workflow. However, it requires a change in the business model and will change the look of the pet's healthcare team. Instead of operating the phone lines, a position will be created to oversee incoming RPM data and respond to chat messages. Rather than waiting for the next exam room to be ready, live videoconference calls, as well as asynchronous visits via chat, photos, and videos will be scheduled. Instead of burning out after extended office hours, pet parents can contact a trusted professional (recommended by you) when the office is closed.
What this means for the veterinary healthcare team is the creation of a virtual team with job responsibilities related to remote care. What's more, these team members do not require additional building space. With the right tools, the virtual team can perform their jobs from home.
Think about how this might affect the attraction and retention of team members. If you have a veterinarian who wants to semi-retire or reduce the physical strain on the body from exam room wrestling matches, schedule them to work a few days from home. Perhaps you have a veterinary nurse needing to work odd hours due to childcare—they can work from home processing RPM data and responding to client inquiries.
The point is RPM and third-party virtual care services are changing the business model. It is possible to utilize the veterinary healthcare team to support new revenue streams and improve the delivery of medical care to the patients. It may have taken a pandemic to get the veterinary practice to try virtual care, but with the right strategic plan and technology platforms, the business can create a plan of agility and sustainability for the future.
Bruce L. Truman is a pet technology business executive with expertise in emerging digital technologies, virtual care, and business development. His board and advisory positions include: Petegrity—a pet health insurance marketplace with robust technology, NAVC Retriever—a recruiting app for veterinary practices, and Basepaws—a leader in feline health, providing at-home genetics and biome testing. Truman serves as the chief commercial officer for Fear Free LLC and senior vice president of business development for whiskerDocs. His volunteer work includes his role as a founding board member of the Veterinary Virtual Care Association (VVCA), along with 10 other industry leaders. Truman is a past president of VetPartners, a strategic advisor to CATalyst Council, and serves on the Association for Veterinary Informatics (AVI) interoperability committee.
References
National Telehealth Resource Center https://www.cchpca.org/sites/default/files/2018-10/Telehealth%20Definintion%20Framework%20for%20TRCs_0.pdf
Dolan, Shelagh. "The technology, devices, and benefits of the growing remote patient monitoring market – Business Insider." Business Insider, 7 Nov. 2019, www.businessinsider.com/remote-patient-monitoring-industry-explained