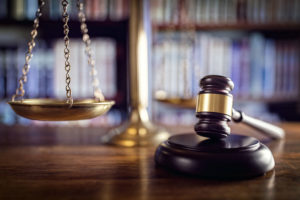 A Croghan, N.Y., veterinarian is facing three charges of forcibly touching a 19-year-old woman.
Police say the incidents happened on the same day last October, though at two different times and in two different jurisdictions.
"He's being charged with forcible touching, which is a Class A misdemeanor in the New York state penal law," Detective Joseph Giaquinto of the Watertown Police Department told WWNYTV. Police allege one of the incidents occurred in a home and that the accused and the victim knew each other.
New York State Police have also charged the accused with two counts of forcible touching for an incident involving the same woman that happened in nearby New Bremen, N.Y.
According to an article by WWNYTV, the accused has faced criminal charges before. In 2006, police charged him with first-degree sexual abuse, attempted criminal sex act, attempted rape, and forcible touching in a case involving a 36-year-old woman. A jury found him guilty of three counts of forcible touching; he was sentenced to 30 days in jail and had to register as a sex offender.
In 2009, the state department of education, which licenses veterinarians, put his license on probation for two years. It's unclear why the accused is still practicing.
Police identified the man as 68-year-old Samuel P. Yancey, a veterinarian with a practice in New Bremen.