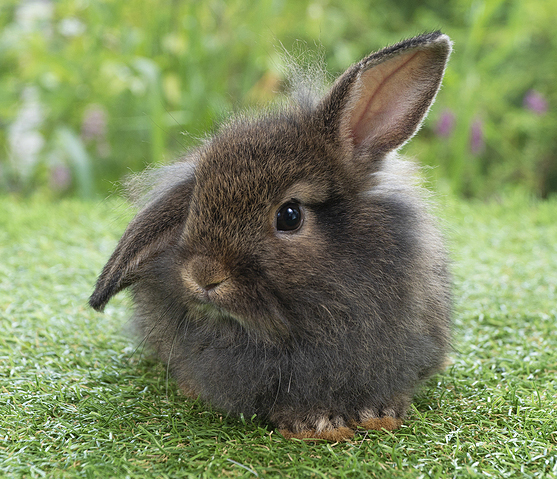 A novel treatment for rabbits afflicted with a highly contagious and deadly virus may be on the horizon, according to virologists at Kansas State University's (K-State's) College of Veterinary Medicine.
In collaboration with researchers from other Kansas Board of Regents universities, K-State virologists Kyeong-Ok Chang, DVM, MS, PhD, and Yunjeong Kim, DVM, PhD, ACVM, have identified potent small-molecule inhibitors which could, potentially, be developed as antiviral drugs for lagoviruses.
This development, Dr. Kim says, could provide a much-needed treatment for rabbits afflicted with lagovirus diseases, including rabbit hemorrhagic disease (RHD) and European brown hare syndrome (EBHS).
"Pet rabbits and endangered rabbits in captive-breeding programs are an especially good target for antiviral treatment," she says. "Antiviral drugs may also be used as prevention when rabbits are exposed to the virus and need prompt protection."
In July of this year, the National Veterinary Service Laboratories (NVSL) confirmed Kansas's first-ever case of rabbit hemorrhagic disease virus type 2, K-State reports.
Symptoms of the disease, of which there is currently no treatment, can include lethargy, lack of appetite, neurological or respiratory distress, jaundice, or weight loss. Death may come before the onset of symptoms or shortly after in a matter of a few days or weeks, although, in some cases, rabbits may survive, K-State reports.
"The first detection of rabbit hemorrhagic disease virus type 2 in Kansas was confirmed in a domestic rabbit, although most states west of Kansas have already reported the virus in wild rabbits and domestic rabbits," Kim says. "As it is hard to eradicate viruses from wild rabbit populations and this virus is very infectious, it is likely we are going to see more cases in the future."
While an antiviral strategy may prove to be the answer for both treatment and protection, the development of a viable drug will take time.
"The inhibitors have not been tested in live rabbits, so it still requires more research," Kim says. "We think these findings are encouraging, especially given how our inhibitor now under commercial development for feline infectious peritonitis virus is one of the same inhibitors shown to be effective against lagovirus proteases."
The findings have been published in Microbiology Spectrum.
For more on RHD, click here.