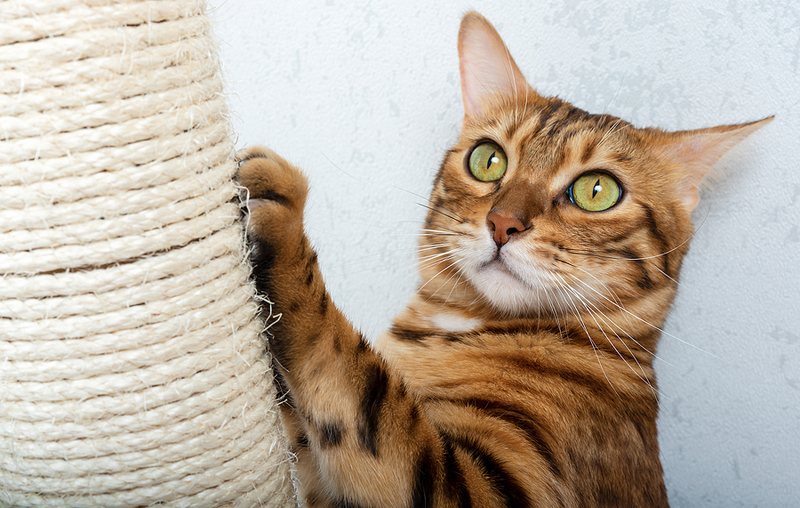 Declawing has officially been banned in Wisconsin's capital city.
The motion was passed on Dec. 7 following a unanimous vote from Madison's city council. It prohibits elective, non-therapeutic onychectomy on cats, effective immediately.
The ordinance, which was authored by Alder Lindsay Lemmer, received support from several animal welfare groups, including The Paw Project, Alley Cat Allies, and the American Association of Feline Practitioners (AAFP).
"I am overjoyed my colleagues listened to the latest research, to veterinarians, and to our community, and made the humane choice to support the ban on elective cat declawing," Lemmer tells Veterinary Practice News. "Declawing a cat is a cruel and outdated procedure. How we treat animals speaks to our deepest values."
"I am very grateful Alder Lindsay Lemmer and her colleagues on Madison's Board of Alders agreed it is important to protect our companion animals by banning declawing," adds Jennifer Conrad, DVM, founder and director of The Paw Project. "Declawing is known to harm cats and cause behavioral problems, and declawing puts cats' owners at a greater risk of being bitten. Prohibiting declaw procedures protects cats and humans and improves the human-animal bond."
In 2019, New York became the first state to ban onychectomy. The procedure is now prohibited in more than a dozen cities in the U.S., including St. Louis, Mo., Los Angeles, Calif., and Denver, Colo., as well as in eight Canadian provinces.
Additionally, statewide anti-declaw legislation is currently being considered in several states, including California, Nevada, New Jersey, West Virginia, Massachusetts, and Rhode Island.
"I want to express my gratitude to The Paw Project," Lemmer says. "Jim Jensvold and Dr. Jennifer Conrad's support and expertise were invaluable. I'd also like to thank the Wisconsin Chapter of the Humane Society of the United States; the Humane Society Veterinary Medical Association; Adam Bauknecht, DVM, and the Madison Cat Project; Community Cat; Alley Cat Allies; Ken Lambrecht, DVM, of AAFP; and so many others who made this possible."
To read the ordinance, click here.