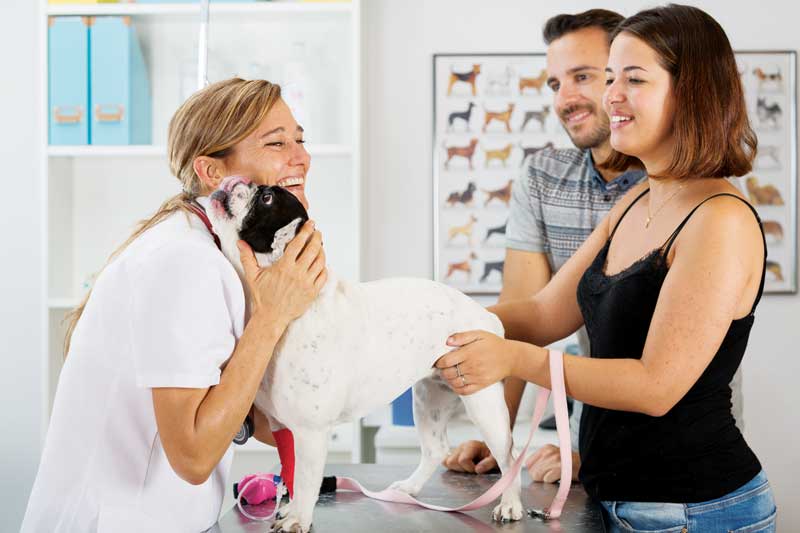 I had the rare opportunity to speak with Michael Gerber, management guru and best-selling author of The E-Myth Revisited and the E-Myth book collection, who recently co-wrote The E-Myth Veterinarian with Peter Weinstein, DVM, MBA, executive director of the Southern California Veterinary Medical Association. Our discussion about mistakes professionals make when opening or managing a veterinary practice highlighted common—and prevalent—issues.
One of your claims to fame is the expression "entrepreneurial seizure." What exactly does that term mean?
Michael Gerber: An entrepreneurial seizure is that moment of steadfast passion that somebody experiences while working for somebody else. Essentially, they ask, "Why don't I do this for myself rather than for my boss?" They think they can they can run a business and become an entrepreneur, yet they all make the same mistake: They think that they have launched a business, when in reality they have created a job for themselves. They become a technician* and not an entrepreneur.
Peter, have you noticed this among our colleagues?
Peter Weinstein: Absolutely. I regularly get phone calls from veterinarians who have decided that working for somebody else is not as rewarding as they think it should be. They don't like to be told what to do and when to show up. So they have an entrepreneurial seizure and believe that opening their own practice will make them more successful. When I talk to them, I ask: "What do you understand about marketing? Human resources? Client acquisition? Client retention?" I would suggest that many colleagues start a practice for all the wrong reasons.
What is the most common mistake vets make?
Gerber: The most common mistake is going into practice thinking like a veterinarian rather than an entrepreneur. They don't teach much about the business of veterinary medicine in vet school. They don't teach much about entrepreneurship, client management, or the technology that is available to transform the way they relate to their clients.
How can colleagues know ahead of time whether they will make good business owners?
Gerber: They don't. They can't know until they try. Before enrolling in a vet school, they should know the answer to several key questions. What is a day like in the life of a veterinarian? What is the difference between working in a veterinary hospital as an associate or as an owner? What is the difference between being a veterinarian and being a true entrepreneur? What are the problems in the veterinary world, both from the standpoint of the average practitioner and from the standpoint of the average client? What about pricing strategies? What about the profitability of the average veterinary practice?
From personal experience, these questions are rarely asked, let alone answered, in a timely fashion. Yet these concepts are critical. Wannabe veterinarians need to understand the true value and the true pitfalls of becoming a practitioner in this day and age. College students should be exposed to these issues before they enter vet school.
Can these concepts be learned in your book?
Gerber: When veterinarians read The E-myth Revisited or The E-myth Veterinarian, they typically wonder, "Why didn't anybody tell me that before? I learned more about a veterinary practice than I ever learned in school just by reading this book." That undiscovered territory should be discussed. We must have this conversation earlier in the process, so that every student and every veterinarian is better prepared to go off into the world of entrepreneurship. And in the process of doing that, we're going to take these most often naïve individuals and provide them with a dose of reality. A prerequisite for any veterinary student should be working in a veterinary hospital to gain a certain measure of hands-on experience about what it's like working there. It would give them a more accurate taste of reality.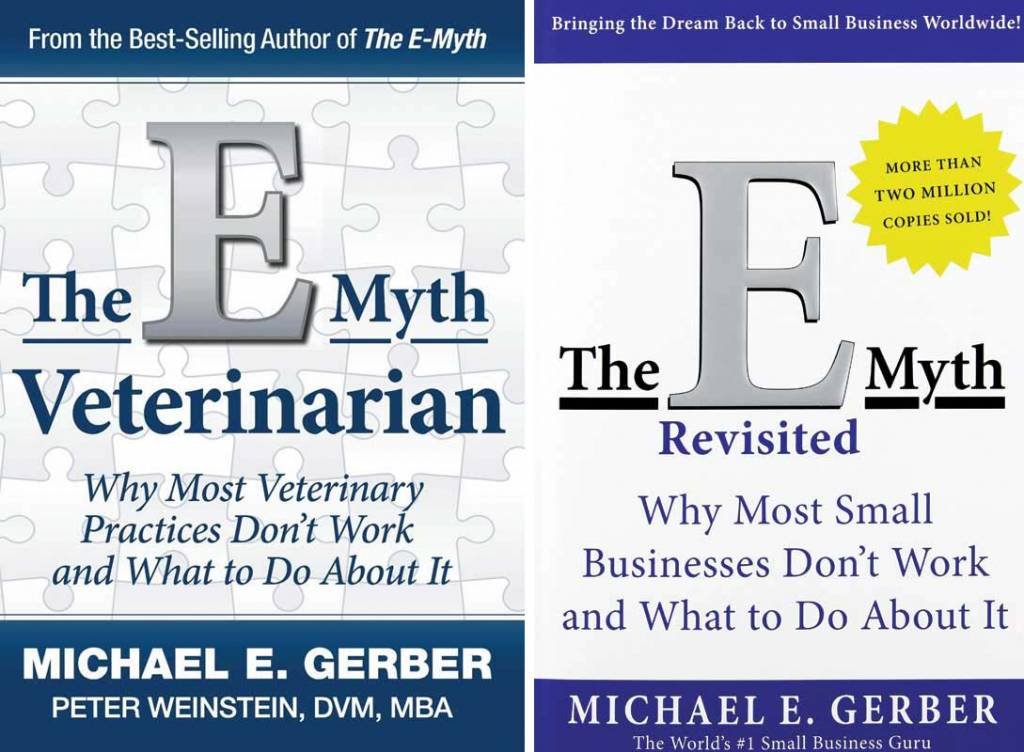 You talk about transforming a doctor-centric practice into a client-centered one. Can you elaborate on what you mean?
Weinstein: Most of our practices are doctor-centric. Clients have barriers to doctor access. Yet if a client wants an appointment on a certain day, they should be able to get one. But because so many practices are dependent on that single doctor, they dictate the appointment book. They dictate the experience in the exam room.
We very rarely ask clients what they want or what they expect. We very rarely ask clients what they need. A doctor-centric practice is one where clients come in, sign in, and sit down. We tell them, "We'll get to you in just a minute," and then clients just sit there. In addition, their experience varies on the day, on the staff members present, on the moods of those staff members, and other variables.
Meanwhile, think of your experience at an upscale hotel, a great restaurant, or at Starbucks. It's more likely to always be the same.
Client-centric practices give clients the same consistent experience as if they were going to Starbucks. A client-centered practice consistently provides excellent service in the way they deliver a client's experience, start to finish, from the way they are welcomed to the way they go home. In a client-centric practice, clients are welcomed in and made to feel part of the family. Appointments are kept on time. Doctors address the needs of the client and the patient, more so than addressing their own personal needs. It's whole new paradigm.
Dr. Phil Zeltzman is a board-certified veterinary surgeon and serial entrepreneur. His traveling surgery practice takes him all over Eastern Pennsylvania and Western New Jersey. Visit his websites at DrPhilZeltzman.com and VeterinariansInParadise.com.
AJ Debiasse, a technician in Stroudsburg, Pa., contributed to this article.