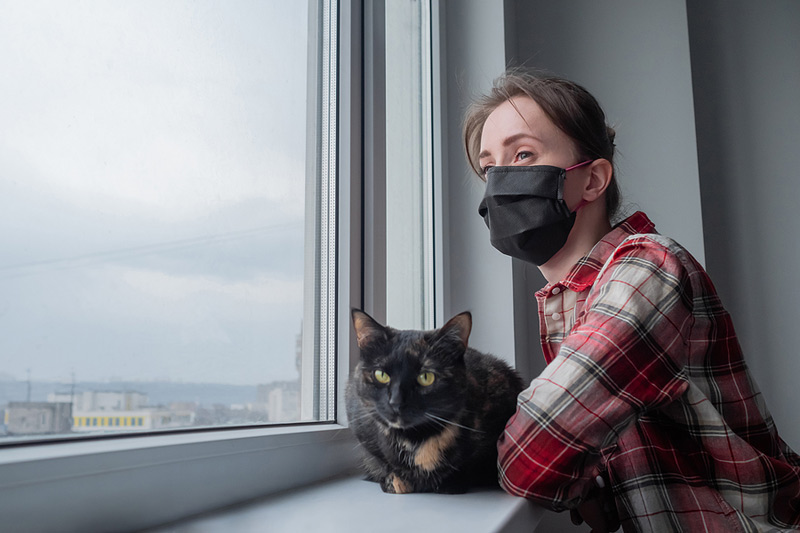 An initiative aimed at protecting domestic abuse survivors and their pets, as well as preserving the human-animal bond, has just received a sizable donation.
PetSmart Charities has awarded a $260,000 grant to Urban Resource Institute (URI), an American provider of domestic violence residential services. The donation marks the foundation's third round of funding to the organization, bringing the total amount contributed to $510,000.
The grant will fund research into the role of pets in domestic violence situations, both as a barrier to seeking safety and as a critical human-animal bond, supporting healing from trauma.
"While we are well aware of the comfort and support pets provide, especially during times of crisis, we recognize additional data will allow organizations nationwide to better service survivors and pets," says PetSmart Charities' president, Aimee Gilbreath. "We are proud to once again partner with URI in providing resources to survivors and their pets, in the hope that no pet parent will ever have to sacrifice their safety or be separated from a beloved pet when they are needed most."
According to a recent study conducted jointly by URI and the National Domestic Violence Hotline, half of domestic violence survivors will not consider relocating to a shelter if they are unable to bring their pet. Further, once a survivor is in a safe environment, the presence of a pet offers significant benefit, with 91 percent reporting this companionship as a significant factor in healing from trauma.
Currently, however, less than 10 percent of domestic violence shelters assist in securing safety for pets (and only a portion of those can accommodate the "co-living" of people and pets together in the same apartment).
Among URI's initiatives to help victims of domestic violence is its People and Animals Living Safely (PALS) program, which offers pet-friendly shelter and services to those escaping domestic violence in New York City.
PetSmart Charities' funding will be used over a two-year period to conduct a research survey, evaluating the situation of survivors and pets, as well as the efficacy of the co-living model in domestic violence shelter settings. The survey will assess the impact of entering shelter with and without a pet in terms of the domestic violence victims' coping strategies, healing, and resilience, with the results informing the URI PALS program on needs and best practices for sheltering survivors of domestic violence along with their pets.
"Our data-driven approach demands we constantly seek knowledge of our model efficacy and client base to continue to innovate, be responsive, and provide the highest quality care," says URI's chief executive officer, Nathaniel M. Fields. "We are grateful to PetSmart Charities for its continued support and collaboration in better understanding the intersection of pets and domestic abuse, and thus better serving all survivors and the pets they love."
For more on the program, click here.