Suggested Veterinary Products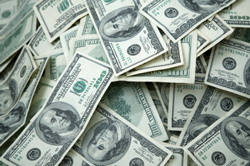 AFP Imaging of Elmsford, N.Y., said Wednesday that it is exploring additional investment capital, a merger or acquisition by another entity, as well as other alternatives to help improve shareholder value.
"The company presently believes that AFP's current long term financing, as well as our foreign lines of credit, may not be sufficient to provide the required working capital to leverage its full potential and maximize all of the investments made to date," according  a company statement said.
AFP recently reported net loss of $11 million on revenue of $34.3 million for its fiscal year ending June 30, compared to net loss of $4.7 million on revenue of $28.7 million in the year-ago period.
AFP said that since July, it has been negatively affected by the deterioration of credit availability. For instance, veterinarians who must finance their own capital equipment purchases are hesitating to commit to lease, purchase or invest in high tech products.
"The uncertainty, reluctance or simple inability for the buyer to pay cash or finance equipment has resulted in the reduction of our current cash flow, especially during the first three and a half months of the new fiscal year," the company said.
AFP, which celebrates its 30th anniversary this week, said it plans to retain an investment banker immediately.