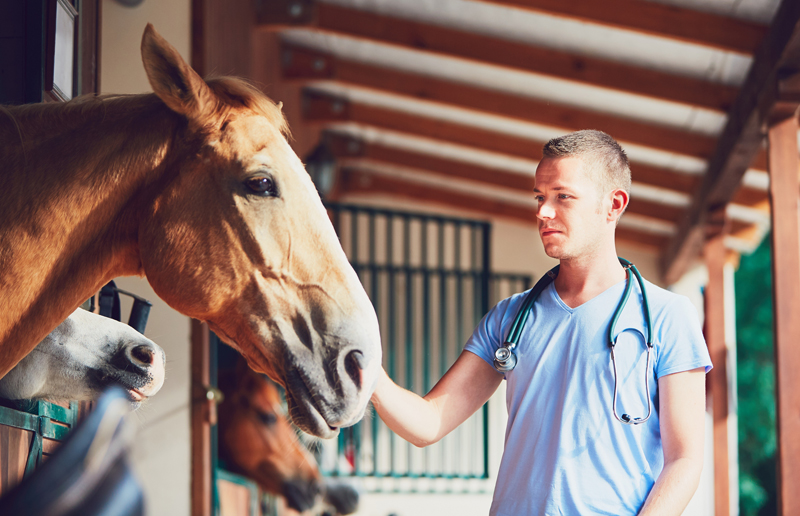 The Lone Star state might see an influx in rural and food veterinary professionals in the coming years.
The Texas A&M College of Veterinary Medicine & Biomedical Sciences' new 2+2 veterinary program has received official program approval from the American Veterinary Medical Association (AVMA) Council on Education (COE).
The go-ahead allows Texas A&M students to complete the first two years of their four-year veterinary curriculum at the college's West Texas (WT) campus in Canyon, Tex., increasing their access to livestock and rural veterinary medicine. Students will also have the option of returning to WT for a portion of their fourth-year clinical rotations.
Implemented through the college's Veterinary Education, Research & Outreach (VERO) program, 2+2 addresses a state-wide need for rural and food veterinarians, says Eleanor Green, DVM, DACVIM, DABVP, Carl B. King Dean of Veterinary Medicine at Texas A&M.
"We are extremely excited our 2+2 program has been approved by the AVMA COE," she says. "This is a benchmark step that puts Texas A&M and WT one step closer to fulfilling a plan we have been working on for over a decade now."
The program's first cohort of up to 18 first-year students is expected to begin their studies in fall 2021. This will increase the total number of students enrolled in the college's DVM program to 180, the largest in the nation, according to Texas A&M.
For more information, click here.