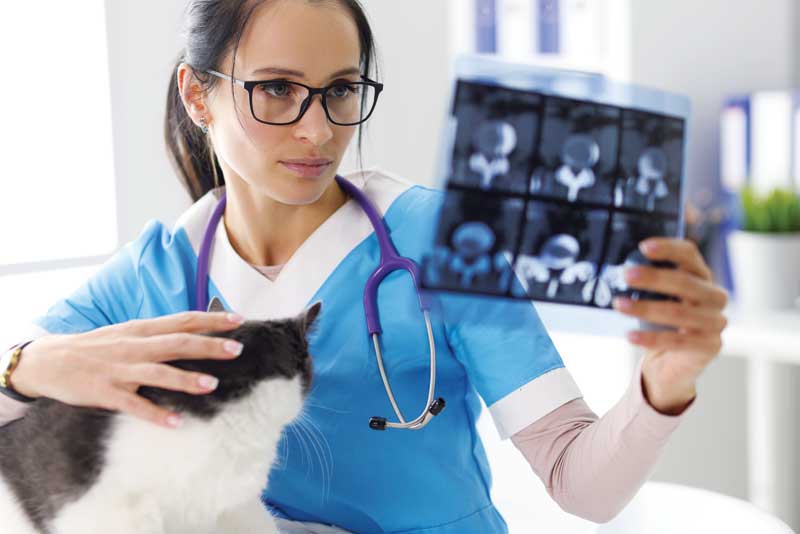 The purpose of evidence-based veterinary medicine (EBVM) is to improve patient care by providing clinicians with high-quality information and, more importantly, with the decision-making tools necessary to use it effectively. The ultimate goal is better outcomes for patients.1,2
There is good reason to believe an EBVM approach does produce better patient outcomes. Though there is some debate on the subject, training and implementation of evidence-based medicine (EBM) appears to improve the quality of patient care and reduce errors in human medicine.3-8 It is likely this is also true in veterinary medicine. Once-common medical practices with little benefit or significant harms have been abandoned in light of research that contradicts less reliable anecdotal evidence.9-11 Despite the limitations of EBM, it is growing ever clearer that EBM is superior to opinion-based medicine in serving patient welfare.
This raises the question of what the relationship should be between EBVM and standards of care. If we know reliance on clinical experience, expert opinion, and custom leads to poorer outcomes for patients than evidence-based practice, shouldn't veterinarians be expected to adopt EBVM? Is there an ethical imperative to practice EBVM if it works better than the alternatives?12 Could there be a legal obligation to do so if EBVM can be used to establish standards of care?13-16  
What is standard of care?
In general, the veterinary profession is in no hurry to adopt formal medical standards for veterinary care. Protecting veterinarians from litigation and supporting individual clinician autonomy seem to be more of a priority than promulgating standards to protect the public. In 2014, for example, the American Veterinary Medical Association (AVMA) overwhelmingly refused to endorse a statement that veterinary therapies should be proven effective by scientific research, while ineffective treatments, such as homeopathy, should be discouraged.17,18 In opposing the resolution, AVMA leadership specifically rejected the concept of promulgating any medical standard to which veterinarians could be held.19
Government regulation of veterinary practice also seems ineffective at imposing a scientific standard for acceptable practice. Unscientific methods, including homeopathy, dowsing, energy therapies and many others, are employed with little restraint from the legal system.20 Courts have been very reluctant to judge any veterinary practice as unacceptable, regardless of the scientific evidence concerning it if at least a few veterinarians or clients defend it.
Nevertheless, the term "standard of care" is commonly used, and veterinarians often believe they should follow when possible. Unfortunately, there is little consistency to how the term "standard of care" is defined. Sometimes, as in the context of malpractice law, it is defined as the minimum acceptable care. What this minimum standard is in an individual case is determined by courts based on the arguments of competing expert witnesses. Most commonly, the standard of care a physician or veterinarian must follow to avoid a judgment of negligence or malpractice is essentially the customary practice under similar circumstances.13,14,16,21 Contrary to the principles of EBM, the legal definition of a standard of care emphasizes opinion and custom rather than scientific evidence, reinforcing the outmoded model of practice EBVM seeks to amend.
However, scientific evidence is gradually taking a larger role in determining standards of care in human medicine. Clinical practice guidelines (CPGs), one of the decision-making tools of EBM, are increasingly accepted as relevant to what constitutes acceptable care. While CPGs do not substitute for expert witness testimony, they are used in courts to challenge or defend the decisions of clinicians by setting the context for what is customary care.16
Reliance on the locality rule—the idea that clinical decisions should be judged on the basis of local—rather than national standards is also declining in malpractice law.22,23 The accessibility of continuing education and scientific research, which EBM facilitates, has increased the expectation that clinicians should be aware of the latest evidence and common practices nationally or even globally. This encourages the adoption of EBM, which helps clinicians meet this expectation and stay in touch with advances in their field.
Defining an expected standard of care
Of course, standard of care is not only a legal concept defined in court. The term also commonly represents not just the minimum acceptable care, but the expected or gold standard of care. Announcements of new tests or treatments are often marketed as the "new standard of care." And some clinical practice guidelines incorporate terms of obligation, stating a clinician "must" or "should" approach particular problems in the manner suggested by the CPG. Despite explicit disclaimers these documents are not intended to establish a legal standard, such language implies they represent best practices.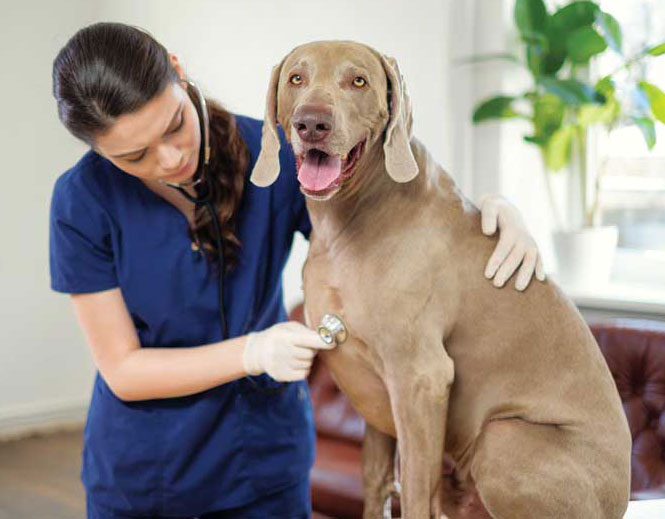 Since we all want to provide the best care we can, we may be tempted to adopt CPGs and consensus statements as a gold standard. Students and early-career veterinarians, in particular, may look to CPGs for clear guidance and help practicing the best possible medicine. EBM in human medicine provides a precedent for this. CPGs and other guidelines are typically evidence-based, developed through rigorous methods and founded on abundant, critically appraised evidence. Physicians are encouraged to rely on such guidelines by training and by the use of these documents in reimbursement and malpractice law, so they are often seen as a de facto gold standard for care.16
EBM can both challenge and defend this use of CPGs to define an expected standard of care. To the extent such tools are based on critical review of high-quality research evidence, they do provide superior guidance to personal clinical experiences or expert care, so clinicians should give significant deference to these documents. On the other hand, EBM emphasizes critical thinking and decision-making that incorporates research evidence with other considerations, including the applicability of such evidence to individual patients and the goals and resources of patients. Thoughtful, evidence-based decision-making can sometimes lead to eschewing the recommendations of CPGs when circumstances warrant.
The use of CPGs to establish both medical and legal standards of care has been recommended in veterinary medicine.15 Unfortunately, such guidelines are typically less rigorous and based on weaker evidence than in human medicine, so they are often less suitable for such use. However, with greater adoption of EBVM and better research evidence, CPGs will likely come to play a larger role in defining both legal minimum standards of care and best practices.
Finally, veterinary medicine faces the problem of how to define and adhere to a standard of care in the face of client financial constraints. Here, too, EBVM can help. From a legal perspective, some argue it is never acceptable to offer "substandard" care even when an owner cannot afford the gold standard. Nevertheless, this is a ubiquitous practice in veterinary medicine. Too often, veterinarians face the painful choice between suboptimal care and no care at all. 
Spectrum of care options
I am a member of the Initiative for Accessible Veterinary Healthcare (IAVH), which is dedicated to overcoming barriers to effective veterinary care in underserved communities.24 One aspect of this effort is to recognize that an acceptable standard of care can be both evidence-based and flexible in the face of economic constraints. Research evidence should be used not only to define the optimal or gold standard, but to clarify the risks and benefits of spectrum of care options, so veterinarians and pet owners can provide needed care within the limitations of available resources.24
Some research supporting this has already been published. Studies evaluating nonstandard management of parvoviral enteritis in dogs and urinary tract obstructions in cats, for example, have shown it is possible to achieve acceptable outcomes at a lower cost than standard care.25,26 Outcomes may be poorer than those achieved by higher-cost approaches, but the purpose of these studies is not to define the optimum clinical approach but rather to provide a spectrum of options for clinicians and owners between the most advanced, expensive care available and no treatment or euthanasia. The Stanton Foundation, a charitable organization, has recently announced a $5-million initiative to fund additional studies to identify and support spectrum of care options for veterinary patients.27
Veterinarians naturally want to provide the best care to our patients. We are also understandably interested in avoiding accusations of negligence or malpractice. Having reliable benchmarks for both optimal treatment and the minimum acceptable treatment when the gold standard is not available would be of great value.
Research evidence and EBVM can inform our understanding of both legal and medical standards of care, but they cannot rigidly define them. The most useful aspect of EBVM in this regard is that it supports critical thinking in the application of research evidence to the needs of individual patients. Ideally, such an approach would allow the best possible care to be chosen among the spectrum of available options and also provide justification for a clinician's choices even when the desired outcome is not achieved.
Brennen McKenzie, MA, MSc, VMD, cVMA, discovered evidence-based veterinary medicine after attending the University of Pennsylvania School of Veterinary Medicine and working as a small animal general practice veterinarian. He has served as president of the Evidence-Based Veterinary Medicine Association and reaches out to the public through his SkeptVet blog, the Science-Based Medicine blog, and more. He is certified in medical acupuncture for veterinarians. Columnists' opinions do not necessarily reflect those of Veterinary Practice News.
References
McKenzie BA. Veterinary clinical decision-making: Cognitive biases, external constraints, and strategies for improvement. J Am Vet Med Assoc. 2014;244(3). doi:10.2460/javma.244.3.271
Mckenzie B. Evidence-based veterinary medicine: What is it and why does it matter? Equine Vet Educ. 2014;26(9). doi:10.1111/eve.12216
Jayakumar KL, Lavenberg JA, Mitchell MD, et al. Evidence synthesis activities of a hospital evidence-based practice center and impact on hospital decision making. J Hosp Med. 2016;11(3):185-192. doi:10.1002/jhm.2498
Emparanza JI, Cabello JB, Burls AJE. Does evidence-based practice improve patient outcomes? An analysis of a natural experiment in a Spanish hospital. J Eval Clin Pract. 2015;21(6):1059-1065. doi:10.1111/jep.12460
Gilmore AS, Zhao Y, Kang N, et al. Patient outcomes and evidence-based medicine in a preferred provider organization setting: a six-year evaluation of a physician pay-for-performance program. Health Serv Res. 2007;42(6 Pt 1):2140-2159; discussion 2294-323. doi:10.1111/j.1475-6773.2007.00725.x
Simons MR, Zurynski Y, Cullis J, Morgan MK, Davidson AS. Does evidence-based medicine training improve doctors' knowledge, practice and patient outcomes? A systematic review of the evidence. Med Teach. 2019;41(5):532-538. doi:10.1080/0142159X.2018.1503646
Fakhry SM, Trask AL, Waller MA, Watts DD. Management of Brain-Injured Patients by an Evidence-Based Medicine Protocol Improves Outcomes and Decreases Hospital Charges. J Trauma Inj Infect Crit Care. 2004;56(3):492-500. doi:10.1097/01.TA.0000115650.07193.66
Bahtsevani C, Udén G, Willman A. Outcomes of evidence-based clinical practice guidelines: a systematic review. Int J Technol Assess Health Care. 2004;20(4):427-433. doi:10.1017/s026646230400131x
Prasad V, Vandross A, Toomey C, et al. A decade of reversal: an analysis of 146 contradicted medical practices. Mayo Clin Proc. 2013;88(8):790-798. doi:10.1016/j.mayocp.2013.05.012
Prasad V, Cifu A, Ioannidis JPA. Reversals of Established Medical Practices. JAMA. 2012;307(1):37. doi:10.1001/jama.2011.1960
Herrera-Perez D, Haslam A, Crain T, et al. A comprehensive review of randomized clinical trials in three medical journals reveals 396 medical reversals. Elife. 2019;8. doi:10.7554/eLife.45183
McKenzie BA. Evidence-based medicine is key in achieving an ethical clinical practice. Vet Pract News. April 2018:38-39.
Favre DS. Detailed Discussion of Veterinarian Malpractice. Animal Legal & Historical Center: Michigan State University College of Law. https://www.animallaw.info/article/detailed-discussion-veterinarian-malpractice. Published 2002. Accessed October 16, 2020.
Block G. A new look at standard of care. J Am Vet Med Assoc. 2018;252(11):1343-1344. www.hsvma.org/guiding_principles_to_ensure_access_to_. Accessed October 16, 2020.
Pugliese M, Voslarova E, Biondi V, Passantino A. Clinical Practice Guidelines: An Opinion of the Legal Implication to Veterinary Medicine. Anim an open access J from MDPI. 2019;9(8). doi:10.3390/ani9080577
Mackey TK, Liang BA. The Role of Practice Guidelines in Medical Malpractice Litigation. AMA J Ethics. 2011;13(1):36-41. doi:10.1001/virtualmentor.2011.13.1.hlaw1-1101
Fiala J. Judging merits of veterinary homeopathy not an AVMA objective. VIN News. January 2013.
Burns K, Cima G. A debate on homeopathy Delegates refer resolution discouraging homeopathy for further review. J Am Vet Med Assoc. 2013;242(5):568-600. doi:10.2460/javma.242.5.568
AVMA Executive Board. AVMA Executive Board Memo to AVMA House of Delegates. 2013. https://www.vin.com/apputil/image/handler.ashx?docid=6066221. Accessed November 13, 2020.
McKenzie BA. Dr. Gloria Dodd-A Case Study in the Failure of Government Regulation of Veterinary Medicine |. SkeptVet blog. https://skeptvet.com/Blog/2011/01/dr-gloria-dodd-a-case-study-in-the-failure-of-government-regulation-of-veterinary-medicine/. Published 2011. Accessed November 13, 2020.
Williams CL. Evidence-Based Medicine in the Law Beyond Clinical Practice Guidelines: What Effect Will EBM Have on the Standard of Care? Wash Lee Law Rev. 2004;61(1):479-533. https://scholarlycommons.law.wlu.edu/wlulr/vol61/iss1/10. Accessed October 16, 2020.
Swadron SP, Milano P, Milano AM. A Resource-Based Locality Rule. AMA J Ethics. 2014;16(2):111-114. doi:10.1001/virtualmentor.2014.16.2.jdsc1-1402
Waltz JR. The Rise and Gradual Fall of the Locality Rule in Medical The Rise and Gradual Fall of the Locality Rule in Medical Malpractice Litigation Malpractice Litigation. DePaul Law Rev. 1969;18(2):408-420. https://via.library.depaul.edu/law-review/vol18/iss2/3. Accessed November 13, 2020.
Stull JW, Shelby JA, Bonnett BN, et al. Barriers and next steps to providing a spectrum of effective health care to companion animals. J Am Vet Med Assoc. 2018;253(11):1386-1389. doi:10.2460/javma.253.11.1386
Cooper ES, Owens TJ, Chew DJ, Buffington CAT. A protocol for managing urethral obstruction in male cats without urethral catheterization. J Am Vet Med Assoc. 2010;237(11):1261-1266. doi:10.2460/javma.237.11.1261
Venn EC, Preisner K, Boscan PL, Twedt DC, Sullivan LA. Evaluation of an outpatient protocol in the treatment of canine parvoviral enteritis. J Vet Emerg Crit Care. 2017;27(1):52-65. doi:10.1111/vec.12561
Spectrum of Care Clinical Research Program | The Stanton Foundation. https://thestantonfoundation.org/canine/soc-clinical-research. Published 2020. Accessed November 13, 2020.