Follow Veterinary Practice News on Twitter at @vetpetnews.
Novartis Animal Health, the maker of popular veterinary drugs Atopica, Deramaxx and Sentinel, is being sold to Eli Lilly and Co. in a $5.4 billion deal that will expand Lilly's Elanco division into the world's second largest animal health company.
The transaction, announced today, came as Novartis' parent company, Switzerland-based Novartis AG, announced larger agreements to sell its human vaccine business to GlaxoSmithKline (GSK), purchase GSK's human oncology products and launch a consumer health care joint venture with GSK.
Elanco Animal Health, headquartered in Greenfield, Ind., will trail only Zoetis Inc. in revenue upon the addition of Novartis Animal Health. The deal is expected to close in the first quarter of 2015 after regulatory approvals.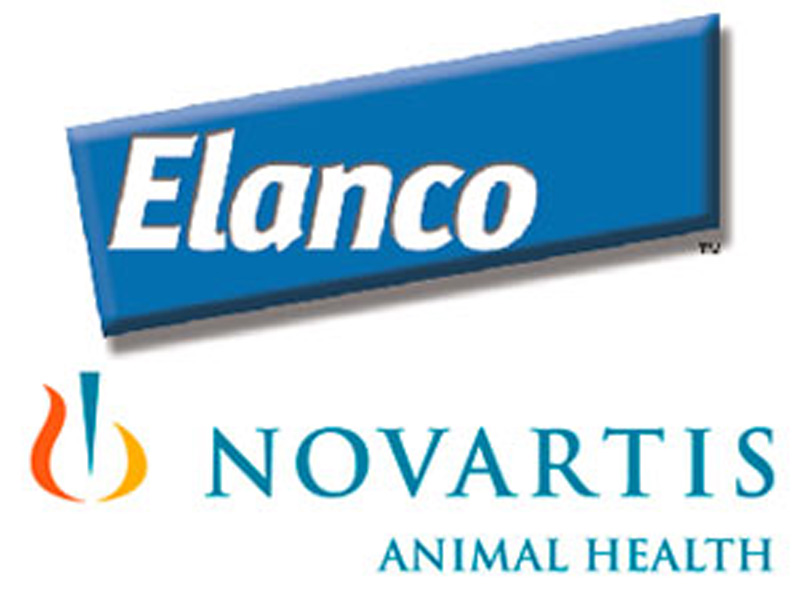 When combined, Elanco and Novartis Animal Health will become the world's second largest veterinary drug company.
Among Elanco's veterinary drugs are the canine flea killer and heartworm preventive Trifexis and the feline flea-control product Assurity. The company will receive from Novartis nine plants, 600 products, six research and development centers, including sites in Larchwood, Iowa, and Greensboro, N.C., and more than 3,000 employees.
"This deal creates a global animal health leader able to deliver even more innovation and value to our customers," said Jeff Simmons, president of Elanco Animal Health. "Combining these two great companies will enable us to provide more diversified brands, reach more market segments, expand our global footprint, and strengthen our pipeline, capabilities and expertise."
The acquisition also "provides Elanco with a greater commercial presence in the companion animal and swine markets, expands Elanco's presence in the equine and vaccines areas, and creates an entry into the aquaculture market," the company stated.
Elanco reported $2.2 billion in sales in 2013, compared to $1.1 billion at Novartis Animal Health.
Novartis AG anticipates a decline in overall revenue but a rise in profits.
"The transactions mark a transformational moment for Novartis," CEO Joseph Jimenez said. "They focus the company on leading businesses with innovation power and global scale. They also improve our financial strength and are expected to add to our growth rates and margins immediately."
Elanco expanded its veterinary interests in February with the purchase of German-based poultry vaccine manufacturer Lohmann Animal Health. The price was not disclosed.
Previous: Foundation Working to Bring African Vets Closer Together
Want more Veterinary Practice News? Go here.